Being the first team to get a second look at Chip Kelly's offense is a significant advantage for the Giants.**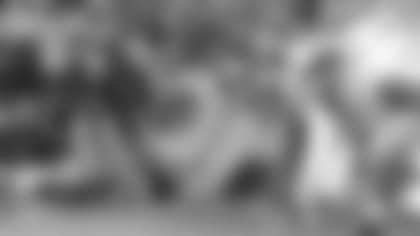 MICHAEL EISEN: Fiction -Begin the first team to get a second look is irrelevant. Getting a second look, no matter when it is, important. Kelly brought a unique offense to the NFL. All three NFL teams will have a better idea how to defend it when they play the Eagles a second time.
JOHN SCHMEELK: Fiction -I don't think Chip Kelly's system is quite as revolutionary as many think. They've only run the fifth most plays from scrimmage this year. It always helps whenever you play a team a second time but it is not especially so with Kelly. The most important thing to do is to execute, tackle and not make any mental mistakes. If you do guys like McCoy, Vick and Jackson will kill you every time. Also do not sleep on Zach Ertz who is playing more and more and is developing into a real consistent threat down the seam.
DAN SALOMONE: Fiction -I guess it's a slight advantage, but not much greater than what Philadelphia gained in already seeing New York. I agree with John. It's not a completely foreign style, and it certainly wasn't unexpected. The rest of NFL spent the offseason planning for it, which gives legitimacy to the "mach" offense. It's just a matter of being disciplined and buckling down in the red zone.
The lack of takeaways on defense has been as problematic as the turnovers on offense for the Giants this season.

MICHAEL EISEN: Fiction -A team can win with forcing turnovers by playing outstanding defense. There's nothing wrong with shutting down an offense and receiving a punt. But repeatedly losing the ball on offense wastes too many scoring opportunities that can't be made up.
JOHN SCHMEELK: Fact -Lost in all the turnovers the Giants are committing is the dearth of takeaways on defense. Last year the Giants were among the top teams in football taking the ball away, but this season they have only 10. Some of those have come on special teams as well. The defense needs to start getting the football and that starts with the pass rush.
DAN SALOMONE: Fiction -It's certainly troublesome for the Giants, but the turnovers on offense have devastated the team as a whole. Yes, the Giants would like to create their own spark on defense, but the momentum killers have been the turnovers.
[

READ LATEST GIANTS INJURY REPORT](http://www.giants.com/news-and-blogs/Watch-Videos/article-1/Latest-Giants-Injury-Report-1024/011c8fd6-6fee-428b-88fd-7558a71a174d)
The Giants will hold LeSean McCoy to fewer than 100 yards from scrimmage.

MICHAEL EISEN: Fact -They did three weeks ago, holding McCoy to both 46 yards rushing and receiving. The Giants' defense will again key on McCoy and make it difficult for him to maneuver.
JOHN SCHMEELK: Fiction -I believe the Giants will do a good job containing LeSean McCoy and be pretty consistent at it. I just have a bad feeling they will let him squeeze out one big run or reception that will dramatically boost his total yardage output. McCoy has not been as explosive the last three weeks, and I think spare that one big play, the trend continues this week.
DAN SALOMONE: Fiction -The Giants have held up against a string of premier backs, but that has been mostly on the ground. It's quite an accomplishment to hold both Adrian Peterson and LeSean McCoy to fewer than 50 yards, but the Giants have been gashed in the screen game. Jamaal Charles had 62 receiving yards, McCoy had 46, Matt Forte had 44, and Peterson had 28.
[

COUGHLIN CORNER: KEEP THE WINNING ATTITUDE](http://www.giants.com/news-and-blogs/article-1/Coughlin-Corner-Keep-the-winning-attitude/9a6dc590-1136-4ea8-9fae-f8631c32b09c)
Michael Vick is more dangerous with his legs than his arm to the Giants.

MICHAEL EISEN: Fiction -That's true on some plays, but with his strong arm and willingness to throw long, he can change the complexion of a game with one pass.
JOHN SCHMEELK: Fiction -This was a tough one because I really do think Vick poses a big problem to the Giants defense with his ability to scramble. Considering the Giants lack of a pass rush this year that could be a real problem. His arm, however, will be an even bigger pain. He can make all the throws and get the ball over the top after buying time with his legs. I also wonder how the hamstring injury he is recovering from will affect his running.
DAN SALOMONE: Fact -We'll see where he is with his hamstring issue, but extending plays and running for first downs really demoralize a defense. There's nothing worse than getting a team to third-and-long, have good coverage, and the quarterback runs up the middle for a first down. That happened in their last meeting when Vick converted a third-and-20 with a 34-yard scramble that led to a field goal. Click Here for Know Your Opponent: Eagles Roster >>