The Giants will have more rushing yards than Calvin Johnson has receiving.**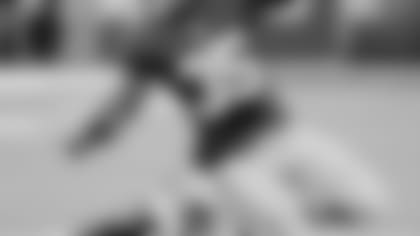 Read More Fact or Fiction](http://www.giants.com/news-and-blogs/fact-or-fiction.html) MICHAEL EISEN: Fiction -Johnson is averaging 111.5 receiving yards a game. The Giants are averaging 83.5 rushing yards a game. The Giants might be able to close that gap on Sunday, but I doubt they can reverse it.
JOHN SCHMEELK: Fiction -The Lions defense has been strong against the run all year and the Giants are very shorthanded at running back. Meanwhile, Calvin Johnson presents a big time mismatch size wise against many of the Giants cornerbacks. The Lions will also have the freedom to bring a safety to the line of scrimmage without having to protect against Victor Cruz deep.
DAN SALOMONE: Fiction -I'm with Eisen and Schmeelk. Also, the Giants could fall behind early at the hands and legs of Johnson, which would make it hard to establish any run game while playing catch-up. Meanwhile, the Giants are dealing with injuries in the backfield, and putting it all on Andre Brown might be too much.
The team with the fewest turnovers on Sunday will win.

MICHAEL EISEN: Fiction -These are the NFL's two most turnover-prone teams. It's very possible the one with the most giveaways will win the game.
JOHN SCHMEELK: Fact -The Lions and Giants turn it over more than any other team in the league. The team that makes the fewer mistakes will likely win on Sunday. As a bonus, I'll predict at least one defensive touchdown on Sunday.
DAN SALOMONE: Fact -They are the two worst teams in that department this season, and that's why they're both currently outside of playoff spots. Yes, the Lions still have a chance, but not if they continue to turn over the ball.
Detroit's Reggie Bush is the X-factor in Sunday's game.

MICHAEL EISEN: Fact -If he's is healthy, Bush can give the Giants fits as both a runner and receiver.
JOHN SCHMEELK: Fiction -The X-Factor is how the Giants starting guards and running backs protect Eli Manning from the Lions interior pass rush. Slowing down Bush is a key since the Lions are 3-0 when he rushes for 100 yards and 6-1 when he has 100 total yards or more, but the Giants protecting their quarterback is more important.
DAN SALOMONE: Fact -To use Schmeelk's stat, the Lions are 6-1 when he racks up 100 total yards this year. He has been their X-factor all season, and we've seen, most recently in San Diego, how much trouble a running back catching the ball out of the backfield can be for the Giants.
Hakeem Nicks will catch his first touchdown of the season this week.

MICHAEL EISEN: Fiction -I'll believe it when I see it.
JOHN SCHMEELK: Fiction -With Victor Cruz out, the Lions will likely shift more of their attention to Hakeem Nicks. He has struggled with man coverage this year, so I wonder how well he will handle the extra attention.
DAN SALOMONE: Fact -Time is running out for him to do so. If it's going to happen this season, Sunday is as good a shot as any given Victor Cruz's injury and Detroit's pass defense. I'll say it happens.