NYG will break through with at least 4 sacks Sunday.**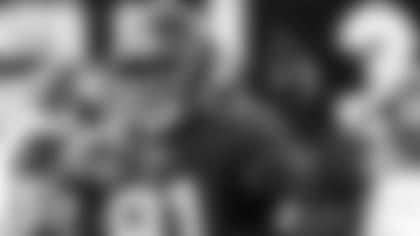 Read More Fact of Fiction](http://www.giants.com/news-and-blogs/fact-or-fiction.html) MICHAEL EISEN: Fiction -I'd love to see it happen, but since they have just three in three games it seems getting four in one might be too much to ask. I hope I'm wrong.
JOHN SCHMEELK: Fiction -The Chiefs have struggled against opposing pass rushes, but Alex Smith should be able to do a better job getting the ball out quicker with their short passing game. In addition, the Giants simply haven't flashed an explosive pass rush all year. Branden Albert is a tough matchup for Jason Pierre Paul, but 1st overall pick Eric Fisher has struggled at right tackle. Justin Tuck should be able to do well on that side. The Giants should also have plenty of opportunities considering how long Chief drives usually are. They'll get two or three, but not four.
DAN SALOMONE: Fiction -The Chiefs have given up 10 sacks this year (tied for sixth-most in the NFL), which are more than compensated for by zero turnovers from the offense. But this is a show-me league. The Giants will have to show it first this season in order to make it a fact.
If the Giants win the turnover battle on Sunday, they will win.

MICHAEL EISEN: Fact -The Giants are 0-3 largely because they have an NFL-high 13 turnovers. The Chiefs are 3-0 largely because they have an NFL-low zero. Turn it around by taking care of the ball, force Kansas City to give it up and the teams' fortunes will reverse.
JOHN SCHMEELK: Fiction -There is a much greater chance they win, but I'm not willing to grant the Giants victory if they finish +1 in the turnover category considering how they've played so far this year. I will say this without hesitation: If the Giants lose the turnover battle, they will not win the game. With the Chiefs excellent defense, the Giants defense desperately needs to create some turnovers and put the offense in easy positions to score. It will take a serious turn of fortunes this year considering the Chiefs are +9 (with zero turnovers) and the Giants are -9.
DAN SALOMONE: Fact-The Chiefs lead the league in that department at plus-nine. Last year they were tied with Philadelphia for last at minus-24. That's how Andy Reid took a talented team from 2-14 a year ago and propelled them to a 3-0 start. A lot of things have to happen to do so, but it's the key to beating them.
Of the undefeated teams – which includes KC - Denver will go the longest without a loss.
MICHAEL EISEN: Fact -
Check out the Broncos' schedule – not many games on there that they seem capable of losing. They'll stumble at some point, perhaps at Indianapolis on Oct. 20, though Peyton Manning will be jacked up for that game. But most of their games should be easy wins.
JOHN SCHMEELK: Fact -The Denver Broncos right now are the best team in the NFL, and it isn't close. The Seahawks are probably playing the second best football, but I like Denver's balance a lot more. Peyton Manning can throw it all over the field, and they have three running backs that can be effective. They also have a very good defense even with Von Miller being suspended for the first six games.
DAN SALOMONE: Fact-Best not to try to outsmart this one. The Broncos are the best in the league at this point and can take advantage of their schedule. No one has been able to slow down Peyton Manning this season.
The Chiefs starting 3-0 is more surprising than the Giants being 0-3.

MICHAEL EISEN: Fiction - **Both teams have a lot of talent. But only the Chiefs; record reflects that.
JOHN SCHMEELK: Fiction -I thought the Chiefs would be a potential wildcard team this year, and while I thought they would lose to Dallas or Philadelphia, I thought they would be good. I am shocked, on the other hand, that the Giants are 0-3. With Eli Manning and perhaps the most talented WR corps in the league they should have found a way to win one of the first three games. Under Tom Coughlin, the Giants have traditionally started very fast, but that has not been the case this year.
DAN SALOMONE: Fiction-There was a consensus that the Chiefs were more talented than a two-win team in 2012. While I didn't expect 3-0, the Giants being on the flipside of the coin is much more surprising. The Giants have always started well under Tom Coughlin before grinding it out in the division in the second half of the season. The way they have lost the three games has also been uncharacteristic.