Before his career is over, JPP will break Michael Strahan's single season sack record
JOHN SCHMEELK: Fiction -Nothing against JPP but getting twenty plus sacks in any season is asking an awful lot. He has the talent but you need to get breaks too.
DAN SALOMONE: Fiction -It's not that JPP isn't capable. It's more about having respect for that number and the rules that now protect the quarterback. Just getting into the high teens in sack totals is a very rare accomplishment. The sack king himself Bruce Smith had only one season with more than 15 sacks. After Pierre-Paul racked up 16.5 in 2011, I think everyone assumed too easily he would hit that number again.
Josh Brown will win the kicking competition during the offseason
JOHN SCHMEELK: Fact -He has the leg strength and has been consistent throughout his career.
DAN SALOMONE: Fact -That's not to say there won't be any competition with David Buehler, but Brown's veteran leg has to be the leader heading into camp. After the storied years of Lawrence Tynes, who was one of the most consistent mid-range kickers, the Giants might be able to squeeze out some more yards with the two they brought in, and ultimately the veteran Brown should win out.
The Giants will have a better record at home than on the road in 2013
JOHN SCHMEELK: Fiction -The Giants have a number of very tough home games out of the division, so I think they return to being road warriors.
DAN SALOMONE: Fact -That's a bet I'll take 100 times out of 100, regardless of the team and its history. However, it's not guaranteed. For whatever reason, the Giants have appeared sluggish at times at home – especially the early games – and really come together with their backs against the wall on the road. But in the end, the comfort of home always gives players an advantage.
Monday Night Football games are harder to prepare for than Sunday Night Football
JOHN SCHMEELK: Fiction -You have an extra day of prep so if anything its easier.
DAN SALOMONE: Fiction -It's more rest and more time to prepare. It's the ensuing short week that changes things. Tom Coughlin, as I'm sure it's true with all head coaches, would like to have every game at the exact same time on the exact same day.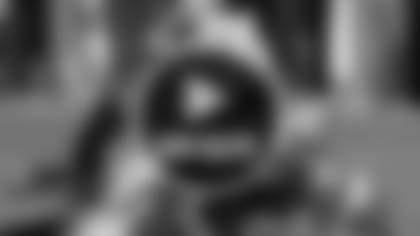 ](http://www.giants.com/media-vault/photo-gallery/JPP-Sack-Gallery/e14459aa-9230-4eea-abd5-0f5895492bfb)