**1. Originally selected by the Chicago Bears in the fifth round (158th overall) of the 2008 NFL Draft, Davis has 50 career receptions for 561 yards and 12 touchdowns in 95 games (39 starts).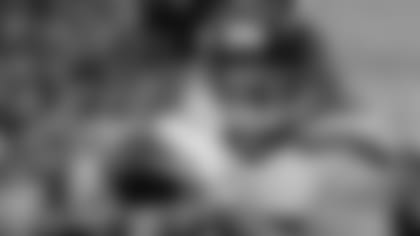 Kellen Davis Photo Gallery](http://www.giants.com/photos/photos/Player-Gallery-TE-Kellen-Davis/a23e56f7-d2ad-429d-b566-7f2b12725160) 2. Davis comes to the Giants after a season with the defending Super Bowl champion Seattle Seahawks, following five years in Chicago (2008-2012).
Davis has played all 16 games in each of his six seasons except last year, when he played 15 for Seattle. In 2013, Davis caught three passes for 32 yards and a touchdown with four starts. He played the first two rounds of the Seahawks' Super Bowl run, including a start in the NFC Championship Game against the San Francisco 49ers. He also blocked for a Seattle team that finished fourth in the NFL with 2,188 rushing yards in 2013.
At 6-7 and 265 pounds, the 28-year-old's most productive season as a receiving threat was 2011 when he caught five touchdowns on 18 receptions for 206 yards.
At Michigan State, Davis was a four-year letterman who appeared in 43 career games, including 22 starts. His college totals include 60 receptions for 789 yards (13.1 avg.) and nine touchdowns. A native of Adrian, Mich., Davis was an Associated Press all-state selection in 2003 in high school, catching 23 passes for 438 yards (19.0 avg.) and 10 touchdowns as a senior while leading the Maples to a 10-1 record.