Prior to playing his sixth NFL season in Denver, Rodgers-Cromartie spent his first three years with Arizona (2008-10) and then two with Philadelphia (2011-12), tying for the second-most passes defensed (83) in the league during that span.
Giants add LB
The Giants have announced the signing of Free Agent ameel McClain...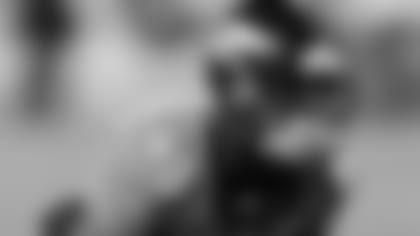 With his 22 career interceptions (19 regular season, three postseason), Rodgers-Cromartie's teams are 21-1 when he posts at least one pick in a game.
He earned his first career Pro Bowl selection following the 2009 season when he totaled a career-high six interceptions, 39 passes defensed and three forced fumbles for Arizona. Rodgers-Cromartie returned four interceptions for touchdowns during his first three seasons with the Cardinals, tying him for the second-most in the NFL from 2008-10.
In 2013, Rodgers-Cromartie played 15 games (13 starts) and tied for the team lead with three interceptions in his first season with the Broncos. He also led the team last year with 15 pass breakups. His career totals include 92 games (72 starts), 246 tackles, a sack, 19 interceptions, 98 passes defensed, three forced fumbles and five defensive touchdowns. He has also started all nine postseason games in which he has played.
Originally a first round draft choice (16th overall) by Arizona in 2008, Rodgers-Cromartie was a two-time All-American and a three-time All-Ohio Valley Conference selection during his four seasons at Tennessee State University. He prepped at Lakewood Ranch High School in Bradenton, Fla., where he was an all-area, All-Class 5A and All-District 11 defensive back and wide receiver.