• The New York Giants, who defeated the Jets in their preseason opener last week, return home to host the Chicago Bears on Friday, August 16. Kickoff is scheduled for 7:30 p.m. in MetLife Stadium. The two teams last met on December 2, 2018 in MetLife Stadium when the Giants earned a 30-27 overtime win. 
• Two of the NFL's oldest and most storied franchises, the Giants and Bears met in 11 preseason games from 1950-1963 in locations as varied as Toronto, Memphis, Syracuse and Ithaca.
• The NFL is celebrating its 100th season in 2019. In honor of this celebration, here are some of Eli Manning's career milestones involving 100.
• 100th Touchdown Pass - September 20, 2009 at Dallas. 22-yard pass to Mario Manningham. Giants won, 33-31
• 100th Career Start - December 13, 2010 at Minnesota. Giants won, 21-3
• 100th Career Win - A 27-23 home victory over the Baltimore Ravens on October 16, 2016.
• There are three NFL clubs with 700 victories, including postseason, and the Giants and Bears are two of them. The Giants, founded in 1925, have 716. The Bears, who played their first game in 1920, have 778. The Packers, established in 1921, have 777. 
• In their December 2 meeting last season, Aldrick Rosas made a 57-yard field goal as time expired in the first half. It is the longest field goal made in Giants history. Rosas, who was selected to the Pro Bowl in 2018 and set a Giants record with a .970 field goal percentage, went on to kick the game-winning 44-yard field goal in overtime to defeat the NFC North champion Bears. 
• The 2019 season marks Eli Manning's 16th season with the Giants. He will become the longest-tenured player in team history in terms of seasons (he already is in number of games), breaking a four-way tie with Mel Hein, Phil Simms and Michael Strahan.
In celebration of Play Football Month, young fans are invited to catch a pass and kick a field goal on the turf field inside of the MetLife Gate from 5:30 p.m. until 7:30 p.m.
The Giants and Gatorade will honor their 10 Lou Rettino 2018 High School Coach of the Week winners and the 2018 Lou Rettino High School Coach of the Year, Nick Delcalzo, during the first quarter.  Each program has received 100 tickets for this week's game. Nick Delcalzo, Head Coach of Hasbrouck Heights High School, will ring the Giants Pride bell prior to the start of our game.
This season marks the 16th year the Giants have celebrated Play Football Month, a celebration that encourages and supports the game of football, as well as the essential values gained from participation in youth football. To find a local NFL Flag League, or a Heads Up Football League in your area, please visit www.playfootball.com.
You can also join the Play Football Month conversation by sharing your football stories by using #letsplayfootball.
---
---
PARKING AND TRAFFIC UPDATE
For an updated parking map, please click here.
Parking for Guests without Prepaid Permits
Guests without prepaid permits may pay with cash or credit card to gain admittance to the MetLife Stadium parking lots for preseason only.
Port Authority Bus Terminal
On Thursday, the Coach USA 351 Express bus to the event will begin loading at 4:00 p.m. from 41st Street between 8th and 9th Avenue and run continuously until 7:00 p.m. The last bus will depart from MetLife Stadium 30 minutes after the event ends.
For schedule and fare information, please click here. 
NJ TRANSIT will provide rail shuttle service to/from MetLife Stadium on Thursday. Service to the Meadowlands Station from Secaucus will begin approximately three hours prior to the 7:00 p.m. kickoff and will run for approximately 90 minutes following the end of the game. 
For more information click here.
Guests should visit MTA Metro-North Railroad's website or call the MNRR Travel Information line at 212-532-4900 for information on schedules and service locations.
In celebration of Play Football Month, young fans are invited to catch a pass and kick a field goal on the turf field inside of the MetLife Gate from 5:30 p.m. until 7:30 p.m.
Stop by the Investors Bank table near the MetLife Gate to learn all about the New York Giants checking account with perks like ID theft protection, free cell phone insurance and 20% discounts online at the New York Giants shop. Plus, you can earn up to $750 for opening an account and for referring friends who open accounts. Visit an Investors Bank branch near you and join the Big Blue Checking Crew only at Investors Bank, the official consumer and business bank of the New York Giants.
Visit the Dunkin' Donuts truck before the game, located between the MetLife and Pepsi Gates, for your chance to try Heath Iced Coffee and Cookies n Crème Iced Coffee. While you're there, you can learn more about Dunkin' Donuts Mobile App & DD Perks Rewards Program, and take your picture with Joe the Cup!
Giants Pregame Radio Show on WFAN
The Giants pregame radio show will air on WFAN 660 AM. The show begins at 6:30 p.m. Hosts Lance Medow, John Schmeelk, Paul Dottino and Jeff Feagles will get Giants fans ready for all the action with an in-depth preview of the game.
*Giants Flagship Store Presented by Visa *
Stop by the Giants Flagship Store presented by VISA for all the latest fan gear. You'll be able to find gifts galore, apparel for the whole family, and fun additions for your tailgate party.
Visit the Verizon Fan Zone on the plaza inside the Verizon Gate to check out what special offers Verizon has for Giants fans! 
Also, don't forget to stop by the Verizon Up Club on the 100-level concourse where Verizon customers can charge their phones and sign up for the Verizon rewards program and take advantage of the opportunity to win special prizes.
*Giants Legacy Club Presented by NewYork-Presbyterian *
Make sure you take time to visit the New York Giants Legacy Club Presented by NewYork-Presbyterian. This team museum is located on the 100 Level Concourse nearest Section 144, just above the MetLife Gate. The Legacy Club is open to all fans, beginning when the stadium gates open through halftime of each Giants home game. Fans can relive the most memorable moments and view artifacts from throughout the team's 95-year history. Busts of the team's most celebrated players and personalities are displayed, along with each of the team's Super Bowl trophies and rings. It's a must-see exhibit for fans of all ages!
On Friday, Bonale Fambrini will perform the national anthem.  
The Colts Neck High School Naval Junior ROTC will present the colors prior to Friday's game.
The Binghamton youth tackle football program will participate in pre-game festivities and will play an exhibition football game during halftime.
New for 2019, Parking Passes must be either the hangtag sent to the season ticket holder or a printed pdf of the parking pass. Parking Passes will not be accepted via a mobile device.
Text Messaging for Assistance
Guests who wish to report issues/concerns or ask for information/assistance in a fast, easy, and convenient way can do so by texting the MetLife Stadium Command Center by using the GuestAssist text message service. Guests should address the text message to 78247, type the word GIANTS followed by a space, the request, and location. Stadium personnel will respond to the text message and the appropriate Stadium team members will be dispatched to the location, if necessary.
To provide a safer environment for the public and significantly expedite fan entry into stadiums, the New York Giants adhere to the NFL policy that limits the size and types of bags that may be brought into stadiums.
For complete details on the NFL carry-in policy, please click here.
The Giants Women's Club, which launched in 2014, has over 14,000 members from around the world and continues to grow. Over the past five years, we've hosted a wide range of events from Training Camp visits to a cooking class and football clinics so that our members can get to know each other – and we've had a blast!
The Uber Zone at MetLife Stadium
The Giants and Uber have teamed up to provide a great way to get home from the game! 
Here are some pro tips to get you home:
Once you exit MetLife Stadium, open your Uber app and set your drop-off location. You'll see a guaranteed up-front fare displayed in the app before you request. Select your preferred ride option on the slider at the bottom of your screen.
2. Head to the Uber Zone located in Lot E
Once you request your ride, head directly to the Uber Zone, located in Lot E outside of the Verizon gate. Your driver will meet you there.
Once your driver has arrived in Lot E, he or she will call/text you to let you know in which row they are parked. If you are having trouble connecting with your driver, you can call/text him or her.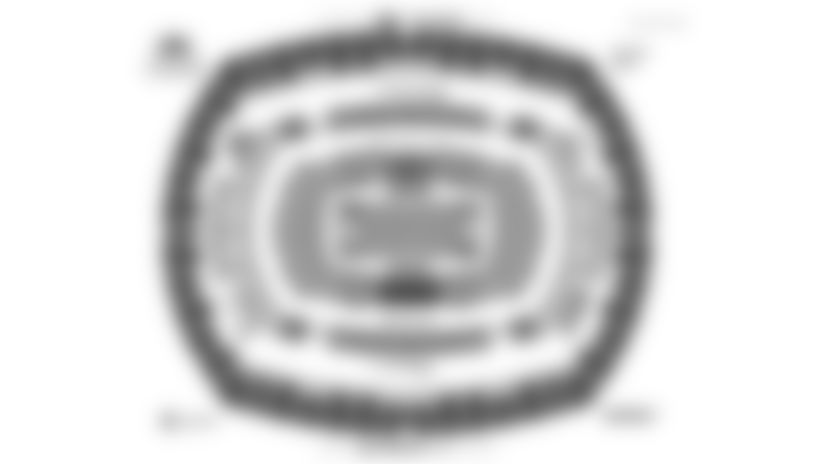 The Giants Ticket Office is located on the west side of MetLife Stadium and is open Monday through Friday from 9:00 am - 5:00 pm. On non-game days, visitors should park in Lots F or G and should access the Stadium through the MetLife Gate.
Customer Service windows are open on game day beginning 2 hours prior to kickoff.
The contact information for the Giants Ticket Office is:
New York Giants Ticket Office
Quest Diagnostics Training Center
1925 Giants Drive
East Rutherford, NJ 07073
Phone: (201)935-8222
Fax: (201)372-7928
NYTICKET@GIANTS.NFL.NET