PRESENTING SPONSOR
Sunday's game is presented by Dell Technologies, the Official Cloud Infrastructure Provider of the Giants.
Upon exiting the game on Sunday, all fans will receive an exclusive 2019 Panini Trading Card pack featuring players from the Giants 2019 roster. Guest Services staff will distribute these packs at each of the stadium gates.
The Giants will play their final game of the 2019 season on Sunday. Their goal is to force the Philadelphia Eagles to do the same.
The teams are meeting for the second time in four weeks, this time in MetLife Stadium. Yes, with a victory, they can contribute to their longtime rivals missing the playoffs. An Eagles loss combined with a Dallas win against Washington will hand the NFC East title to the Cowboys. Philadelphia can secure that crown simply by defeating the Giants.
Despite those weighty stakes, the Giants' focus will not be how the game affects the Eagles, but in playing well and ending the season with a three-game winning streak. They turned in their most impressive offensive performance of the season last Sunday in a 41-35 overtime victory in Washington. Wins over the Miami Dolphins and the Redskins have improved the Giants' record to 4-11. They will match last year's record by beating Philadelphia.
· Daniel Jones is the first rookie in NFL history with at least 350 passing yards, five touchdown passes and zero interceptions in a game. Jones is the first rookie in Giants history to throw five touchdown passes. The last NFL rookie to accomplish the feat was Houston's Deshaun Watson, on Oct. 8, 2017 against the Kansas City Chiefs.
· Last week was Jones' third game with at least four touchdown passes. The only other rookies in NFL history to do that were Watson and Pro Football Hall of Famer Fran Tarkenton in 1961.
· Jones increased his season total to a Giants rookie-record 23 touchdown passes. Charlie Conerly had held the record since 1948, when he threw for 22 scores.
· Entering Sunday, Jones needs four touchdown passes to tie Baker Mayfield's NFL rookie record of 27. Mayfield, the No. 1 pick in last year's draft, broke the previous record of 26 shared by Peyton Manning (1998) and Russell Wilson (2012).
· Last week, Saquon Barkley set a franchise record with 279 yards from scrimmage (189 rushing and 90 receiving). The previous record of 276 yards was set by Tiki Barber vs. Philadelphia on Dec. 28, 2002. Barber rushed for 203 yards and added 73 receiving yards.
· With 10 sacks thus far, Markus Golden is the first Giants player with double-digit sacks since Jason Pierre-Paul had 12.5 in 2014 and the first linebacker to accomplish the feat since Lawrence Taylor had 10.5 in 1990.
· The Giants' 552 yards in Washington last week is the Giants highest total ever in a road game.
On Sunday, December 29, the New York Giants will dedicate their game against the Philadelphia Eagles to First Responders. To honor these courageous men and women, the national anthem will be performed by the New York City PAL Cops & Kids Chorus. In remembrance of Detective Joseph Seals, the police officer who lost his life during the shooting in Jersey City, N.J. two weeks ago, the color guard will be the Jersey City Police Department Honor Guard. At halftime, the New York City Police Department Marching Band will perform. In addition, close to one thousand tickets will be donated to local First Responders for this game.
New York Giants 50/50 Raffle
Once again, there will be a 50/50 Raffle at Sunday's game, and one lucky fan will win half of the raffle jackpot with the remainder benefitting The Giants Foundation. Be on the lookout for 50/50 Raffle staff members in bright red sweatshirts throughout the stadium when the gates open until the end of the third quarter. The winning ticket number will be announced during the fourth quarter, but the winning ticketholder does not need to be present to claim the prize.
The total jackpot at the Miami game was $47,954 – let's get this Sunday's jackpot total even higher!
Click here for more information and for the 50/50 Raffle rules and regulations.
---
---
PARKING AND TRAFFIC UPDATE
New for 2019, PARKING PASSES must be either the original hang-tag mailed to season ticket holders or a printed pdf of the parking pass. PARKING PASSES will not be accepted via a mobile device
For an updated parking map, please click here.
Port Authority Bus Terminal
On December 29, the Coach USA 351 Express bus to the game will begin loading at 1:25 p.m. from Gates 411, 412 and 414 at the Port Authority and run continuously until 4:25 p.m.
The last return shuttle will depart from MetLife Stadium 30 minutes after the event ends. Limited seating available.
For schedule and fare information, please click here.
NJ TRANSIT will provide rail shuttle service to/from MetLife Stadium on Sunday. Service to the Meadowlands Station from Secaucus will begin approximately three hours prior to the 4:25 p.m. kickoff and will run for approximately 90 minutes following the end of the game.
For more information click here.
Guests should visit MTA Metro-North Railroad's website or call the MNRR Travel Information line at 212-532-4900 for information on schedules and service locations.
The Bud Light Beer Garden, located outside of the MetLife and Verizon gates, will feature $5 Budweiser draft beers and great music from 1:00 p.m. until kickoff. Super Bowl Champion Kareem McKenzie* will sign autographs for fans from 2:55 p.m. until 4:25 p.m.
Visit the Dunkin' truck before the game, located on the pedway outside of MetLife Stadium between the MetLife and Verizon Gates, for your chance to try the Peppermint Mocha & Gingerbread Smores Hot Coffee. While you're there, you can learn more about Dunkin's Mobile App & DD Perks Rewards Program, and take your picture with the Dunkin' mascot, Cuppy!
The MetLife Gate is a fun-filled fan destination on game day at MetLife Stadium. Fans can participate in the following activities:
Punt, Pass and Kick Field
Are you game day ready? Come show us your skills at the MetLife Punt, Pass and Kick Field!
Alumni Autograph Signing
Join us at the MetLife Gate stage this Monday for your chance to meet and receive an autograph from Giants Legend*Mark Herzlich, whowill sign autographs and take pictures from **2:45 p.m. until 4:25 p.m.
Personalized Ticket Photo
Come create your personalized MetLife Stadium Photo Ticket to commemorate your game day experience!
My First Game Celebration
Are you bringing someone to their first game at MetLife Stadium? If so, be sure to visit the MetLife Benefits Desk to receive a commemorative certificate.
Through a variety of drills and challenges, SAP will help fans take their football skills to the next level. SAP has created a FAN COMBINE that allows fans to experience the same drills the pros do on their combine day. ​ SAP will provide insights to show fans how to perform drills at their best. During the regular season, a different Giants legend will sign autographs at the combine prior to each game. Super Bowl Champion Mario Manningham* will sign autographs at the combine this Sunday from 3:30 p.m. until 4:15 p.m.
Giants Pregame Radio Show on WFAN
The Giants pregame radio show will air on WFAN 660 AM. The show begins at 2:10 p.m. Hosts Lance Medow, John Schmeelk, Paul Dottino and Jeff Feagles get Giants fans ready for all the action with an in-depth preview of the game.
Giants Flagship Store Presented by Visa
Stop by the Giants Flagship Store presented by VISA for all the latest fan gear. You'll be able to find gifts galore, apparel for the whole family, and fun additions for your tailgate party.
Check out the latest Toyota models at the Toyota Car display, including the new Giants-wrapped vehicle.
Visit the Verizon Fan Zone on the plaza inside the Verizon Gate to check out what special offers Verizon has for Giants fans!
Also, don't forget to stop by the Verizon Up Club on the 100-level concourse where Verizon customers can charge their phones and sign up for the Verizon rewards program and take advantage of the opportunity to win special prizes.
Giants Legacy Club Presented by NewYork-Presbyterian
Make sure you take time to visit the New York Giants Legacy Club Presented by NewYork-Presbyterian. This team museum is located on the 100 Level Concourse nearest Section 144, just above the MetLife Gate. The Legacy Club is open to all fans, beginning when the stadium gates open through halftime of each Giants home game. Fans can relive the most memorable moments and view artifacts from throughout the team's 95-year history. Busts of the team's most celebrated players and personalities are displayed, along with each of the team's Super Bowl trophies and rings. It's a must-see exhibit for fans of all ages!
On Sunday, the New York City PAL Cops & Kids Chorus will perform the national anthem.
The colors will be presented by the Jersey City Police Department Honor Guard.
The New York City Police Department Marching Band will perform at halftime of Sunday's game.
Super Bowl Champion Kareem McKenzie* will sign autographs for fans from 2:55 p.m. until 4:25 p.m. at the Bud Light Beer Garden, outside of the MetLife and Verizon gates.
Join us at the MetLife Plaza stage on Monday for your chance to meet and receive an autograph from Giants Legend Mark Herzlich*,** who will sign autographs and take pictures from 2:45 p.m. until 4:25 p.m.
Giants Super Bowl Champion Mario Manningham* will sign autographs at the SAP FAN COMBINE from 3:30 p.m. until 4:15 p.m.
_*Player appearances subject to change _
As a reminder, you have the option to use either the commemorative tickets sent to the season ticket holder or access your tickets via your mobile device from the Giants team app or through the Giants' Account Manager. If you choose to access your tickets via your mobile device, we recommend accessing those tickets prior to arriving at MetLife Stadium to ensure there are no complications with WiFi. Additionally, if you are using an iPhone, we recommend adding your tickets to your Apple Wallet prior to arriving at the Stadium.
Simply access your tickets from your smartphone and present at the gate.In order to manage your tickets, you must have the latest version of the Giants App.*For more information, visit* www.giants.com.
New for 2019, Parking Passes must be either the hang-tag sent to the season ticket holder or a printed pdf of the parking pass. Parking Passes will not be accepted via a mobile device.
Text Messaging for Assistance
Guests who wish to report issues/concerns or ask for information/assistance in a fast, easy and convenient way can do so by texting the MetLife Stadium Command Center using the GuestAssist text message service. Guests should address the text message to 78247, type the word GIANTS followed by a space, the request, and location. Stadium personnel will respond to the text message and the appropriate Stadium team members will be dispatched to the location, if necessary.
To provide a safer environment for the public and significantly expedite fan entry into stadiums, the New York Giants adhere to the NFL policy that limits the size and types of bags that may be brought into stadiums.
For complete details on the NFL carry-in policy, please click here.
Bud Light Good Sport Designated Driver Program
Be a responsible Giants fan, and plan ahead to have safe transportation to and from every game. Giants fans who are 21 years of age or older can pledge to be a designated driver at the Bud Light Good Sport Designated Driver booths, which are located at each entry gate, as well as all Guest Services booths in MetLife Stadium. Those who sign up will receive a complimentary non-alcoholic beverage voucher and a chance to win great prizes, including a chance to be the Designated Driver of the Game, game tickets and a trip to the Super Bowl or Pro Bowl. When you enjoy alcohol responsibly and make a designated driver part of your game plan, everyone wins!
If you are 21 or older, make your pledge at a Good Sport booth at each game for the remainder of the season. You will help the team earn six challenge points and ensure your friends get home safely. For more details, click here.
The Giants Women's Club, which launched in 2014, has over 14,000 members from around the world and continues to grow. Over the past five years, we've hosted a wide range of events from Training Camp visits to a cooking class and football clinics so that our members can get to know each other – and we've had a blast!
Click here to sign up at no cost.
Giants PostGame Live Broadcast presented by Mercedes-Benz from the MetLife Gate
Check out Giants PostGame Live presented by Mercedes-Benz, featuring Bob Papa, Shaun O'Hara and Victor Cruz on the MetLife Plaza stage immediately following the conclusion of the game.
The Uber Zone at MetLife Stadium
The Giants and Uber have teamed up to provide a great way to get home from the game!
Here are some pro tips to get you home:
Once you exit MetLife Stadium, open your Uber app and set your drop-off location. You'll see a guaranteed up-front fare displayed in the app before you request. Select your preferred ride option on the slider at the bottom of your screen.
2. Head to the Uber Zone located in Lot E
Once you request your ride, head directly to the Uber Zone, located in Lot E outside of the Verizon gate. Your driver will meet you there.
Once your driver has arrived in Lot E, he or she will call/text you to let you know in which row they are parked. If you are having trouble connecting with your driver, you can call/text him or her.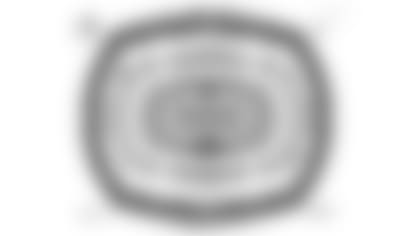 The Giants Ticket Office is located on the west side of MetLife Stadium and is open Monday through Friday from 9:00 am - 5:00 pm. On non-game days, visitors should park in Lots F or G and should access the Stadium through the MetLife Gate.
Customer Service windows are open on game day beginning 2 hours prior to kickoff.
The contact information for the Giants Ticket Office is:
New York Giants Ticket Office
Quest Diagnostics Training Center
1925 Giants Drive
East Rutherford, NJ 07073