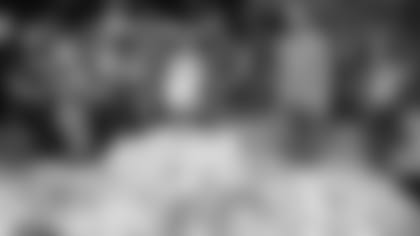 GIANTS ALUMNI HELP CLEAN UP LOCAL PARK
BY CHARLES MULE
On the football field, protecting the quarterback is of the utmost importance. Off the football field, protecting the environment is just as critical.
Four Giants alumni -- Chris Snee, Rich Seubert, Charles Way and Deon Grant -- heeded that call at a recent cleanup of Warinanco Park in Union County, New Jersey. The day was organized by MillerCoors in conjunction with WADO 1280 AM, the Giants' Spanish radio partner.
More than 40 people joined the former Giants in the 204-acre park, including Union County Freeholder Vice Chairman Sergio Granados, Freeholder Bette Jane Kowalski, members of Univision AM and FM Radio, Coors Light, Operation Rebound—The Challenged Athletes Foundation, representatives of the Elizabeth Board of Education, the County of Union and other members of the New York Giants organization.
As they filled bags with bottles, plastic, metal and other trash, they were happy to be making a difference.
"It's amazing how much stuff people leave behind in such a beautiful place," Seubert said. "Just walking around, I've never been here before but what a gorgeous park."
Snee, who has been a part of the annual cleanup for several years, tends to think about kids that come out and play in the park.
"I think it's a great thing," Snee said. "It's something that I've been a part of for a few years. Something like this, I think about kids coming out and playing in a big beautiful park and not having to see garbage on the ground."
A simple park cleanup can bring everyone together and make a giant difference.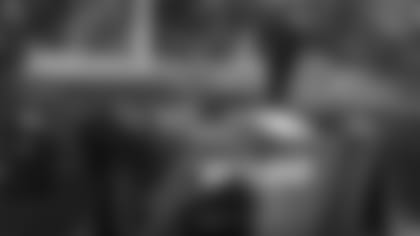 "This is easy," Seubert said. "It's like a big family. When I played for the New York Giants, everyone that worked upstairs, downstairs or in between, we all had each other's backs and liked to work together."
Added Snee: "It speaks volumes of the Giants organization but also of Coors Light and WADO for teaming up to give back and clean up."
Want more Giants LifeStyle? Click here