*The Giants have announced that Newton's Matt Parzero is the 2017 Coach of the Year: *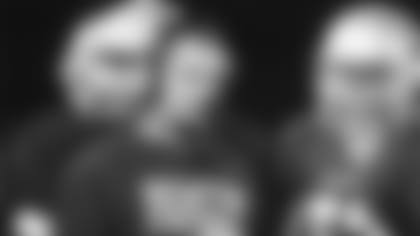 East Rutherford, NJ –The New York Giants and Gatorade have selected Mr. Matt Parzero of Newton High School (Newton, NJ) as "The 2017 Lou Rettino High School Football Coach of the Year." Newton went 12-0 this year and defeated Lakeland Regional 28-14 to win the NJSIAA North 1 Group 2 Championship. It is the first championship in the program's 99 year history. Coach Parzero took over in 2016 and went 8-2, which was their first winning season since 1991.


NEWS
>
[GM Dave Gettleman lays out goals](http://www.giants.com/news-and-blogs/article-1/GM-Dave-Gettleman-lays-out-goals-at-intro-press-conference/c114fd00-8d41-4888-90d4-324f9588aede)
>
[5 questions facing Dave Gettleman](http://www.giants.com/news-and-blogs/article-1/5-questions-facing-Gettleman-this-week/a3108bba-bba0-4d67-b071-f9ead6ecd995)
>
[Cover 3: Takeaways from GM presser](http://www.giants.com/news-and-blogs/article-1/Cover-3-Takeaways-from-Gettleman-presser/2f44bd09-fcee-4fa6-b852-d7e23ee061d7)
PHOTOS
>
[5 players to watch vs. Redskins](http://www.giants.com/photos/photos/5-players-to-watch-vs-Redskins/65974f17-e56d-4453-9cb1-ff70ae642b52)
VIDEOS
>
[One-on-one interview with Gettleman](http://www.giants.com/videos/videos/First-interview-GM-Dave-Gettleman-sits-down-with-Bob-Papa/f328f2a5-9f45-47f5-a51f-5ea0fc6416bb)
In recognition of Coach Parzero's success and commitment, he will receive a certificate of recognition signed by NFL Commissioner Roger Goodell and Giants President and CEO, John Mara. A $4,000 check will be granted to the school's football program from The Giants Foundation and Gatorade. Coach Parzero honor was acknowledged with an in-stadium announcement when the Giants hosted the Dallas Cowboys on December 10th. Coach Parzero and the ten 2017 Coach of the Week honorees will also be invited to attend a dinner hosted by the Giants at their practice facility in the Spring, and will be invited with their teams to a Giants preseason game in 2018.
The Lou Rettino High School Football Coach of the Week Award is part of the Giants' continuing effort to support local youth football programs. The Giants elected to name the award in memory of former Union High School (NJ) coach, Lou Rettino, for his fine commitment to the game of football, his community and the betterment of his athletes' lives.
Each week during the high school football season, the Giants select one area high school head coach as the Coach of the Week winner. The selection is based on the coach's continuing commitment towards promoting youth football, developing motivated student-athletes and his overall community involvement. Each Coach of the Week school receives a $2,000 grant for their football program. At the conclusion of the season, the Giants choose a Coach of the Year with the school receiving $4,000 for their football program.
Matt Parzero was named Head Football Coach of Newton High School in 2016. In his 2 seasons at the helm the Braves are 20-2. The 2017 team finished a perfect 12-0, winning their conference for the 1st time in 33 years and winning the State Championship for the 1st time in the 99 year history of the program.
Prior to Newton High School, Parzero was Head Coach at North Warren Regional High School. During his 7-year tenure his teams earned 5 state playoff berths and compiled a 46-26 record. Parzero was named West Jersey Football Coach of the Year after the 2010 and 2012 seasons. In 9 seasons as Head Coach, Parzero has a win-loss record of 66-28.
Coach Parzero earned a B.S. degree in Physical Education and Health from Chowan University. He played defensive back for Chowan from 1995-1998. He lives in Byram Township, New Jersey with his wife Nicole and children Natalie, Sophia, and Matthew.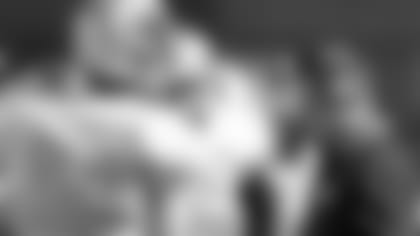 2017 Lou Rettino High School Football Coach of the Week Honorees Presented by Gatorade
Week 1 - Joe DellaVecchia, St. Joseph High School, Trumbull, CT
Week 2 – Brian O'Connor, Mount Olive High School, Flanders, NJ
Week 3 - Brian Meeney, East Side High School, Newark, NJ
Week 4 – Paul Santavicca, Port Chester High School, Port Chester, NY
Week 5 – Rob Blount, Oceanside High School, Oceanside, NY
Week 6 – Anthony Delconte, Arthur L. Johnson High School, Clark, NJ
Week 7 – Barry Blauvelt, Wallington High School, Wallington, NJ
Week 8 – Juan Garcia, Ferris High School, Jersey City, NJ
Week 9 – Brian Moeller, Sanford H. Calhoun High School, Merrick, NY
Week 10 – Cory Davies, Freehold Township High School, Freehold, NJ
2017 Coach of the Year: Matt Parzero, Newton High School, Newton, NJ