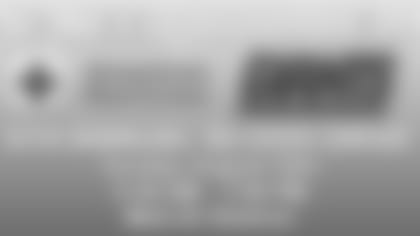 ](http://www.redcrossblood.org/NYG13)

East Rutherford, NJ - The New York Football Giants are teaming up with the American Red Cross to host their 3rd Annual blood drive presented by Bob's Discount Furniture on Sunday, August 25th  from 8:00 AM – 3:00 PM at MetLife Stadium.
All presenting donors will receive a Special Event Giants t-shirt, a collectable photo opportunity and interact with many Giants legends that are in attendance.  Those scheduled to appear throughout the day include George Martin, Jessie Armstead, Kareem McKenzie and Jim Burt.  Free parking will also be available for all donors at the event.
While our days may be filled with family vacations and summer activities, there are patients in hospitals counting on blood and platelet donations. Each day the Red Cross needs 17,000 blood donations to meet the needs of patients at approximately 3,000 hospitals and transfusion centers across the country. While the need for blood never goes away, blood and platelet donors do in the summer. During the summer months of June, July and August, on average, about two fewer donors give blood at each Red Cross blood drive than what hospital patients need. This could add up to more than 100,000 fewer donations during the summer.
"The Red Cross hopes Giants fans will join us in making the commitment to help save lives by coming out to donate blood," Donna M. Morrissey, Director of Communications, Red Cross Blood Services - Northeast Division said. "Due to hectic schedules and busy summer travel plans, blood donations can decline during this time of year. However, it is the perfect time of year to show your support and give back to the community."
Throughout the day, numerous randomly selected blood donors will win autographed NY Giants items and even have the chance to walk away with a brand new reclining chair provided by Bob's Discount Furniture.
Bob Kaufman and Cathy Poulin of Bob's Discount Furniture will make special guest appearances.  In addition to sponsoring the event, Bob's Discount Furniture is generously donating 20 recliners to be raffled off throughout the event.  Bob's Discount Furniture has donated the furniture to thank generous blood donors and also to support a sufficient blood supply for patients in need.   
Fans will also be able to tour the Legacy Club presented by NewYork-Presbyterian Hospital, a Giants' interactive team museum, which includes artefacts from throughout the team's history, including the team's Super Bowl and NFC Championship trophies, as well as a brand new display dedicated to the team's 2011 championship season.
While walk-ins are welcome, blood donors are highly encouraged to schedule an appointment in advance to help minimize wait times and to ensure they have ample time for photo opportunities.
*prizes are nontransferable and not redeemable for cash.  All scheduled appearances are subject to change.