East Rutherford, NJ – The New York Giants have selected Mr. Bryan Gallagher of Boonton High School (Boonton, NJ) as "The Lou Rettino High School Football Coach of the Week" presented by Chase for the week of October 5, 2015. Coach Gallagher and the Bombers defeated the Mountain Lakes Lakers 14-7 for the first time in 10 years.
In recognition of Coach Gallagher's success and commitment, he will receive a certificate of recognition signed by NFL Commissioner Roger Goodell and Giants Head Coach Tom Coughlin and a $1,000 check, to be matched by Chase, will be granted to the Bombers football program. Coach Gallagher will be acknowledged by a stadium announcement when the Giants host the San Francisco 49ers on October 11th and an announcement will also be posted on the Giants website, www.giants.com.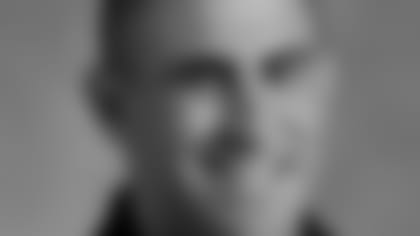 The Lou Rettino High School Football Coach of the Week Award is part of the Giants' continuing effort to promote youth football. The Giants elected to name the award in memory of former Union High School (NJ) coach, Lou Rettino, for his fine commitment to the game of football, his community and the betterment of his athletes' lives.
Each week during the 2015 high school football season, the Giants will select one area high school head coach as the Coach of the Week winner. The selection is based on the coach's continuing commitment towards promoting youth football, developing motivated student-athletes and his overall community involvement. At the conclusion of the 2015 season, the Giants will choose a Coach of the Year. That coach will receive $2,000, to be matched by Chase, for their school's football program. They will also be invited to attend a dinner hosted by the Giants and Chase.
Last year, Chase committed over $17 million in charitable donations in the tri-state area. Investing in the communities it serves is central to how Chase does business, and the firm is committed to supporting programs like youth football that provide young people with access to a positive extracurricular activity.
Coach Gallagher began his coaching career as an assistant coach at Hamilton High School West in 2003. In 2004, he moved on to become an assistant coach at Montville High School while his father, Gerry Gallagher, was the head coach. He held this role until 2010, when he became the head coach at Boonton High School in 2011.
Coach Gallagher grew up in Rockaway, NJ and graduated from Morris Knolls High School in 1999, where he played football and baseball. Upon graduation, he attended The College of New Jersey, where he continued to play football until graduating in 2003.
Coach Gallagher and his wife Lauren live in Ledgewood, NJ with their dog Abby.