This year, the New York Giants are a team of teams.
During an unprecedented offseason, players and coaches split themselves into nine groups, each one paired with an organization in a dedicated region within New York and New Jersey. These community partners have a focus on racial injustice, criminal justice reform, education and economic advancement, police-community relations, and voter registration.
The last item on that list has the power to impact everything before it.
That is why one group chose RISE and its nonpartisan initiative RISE to Vote, which partners with sports teams, leagues, and athletes to equip them with the tools to get involved, make a difference, and inspire fans to be civically active. The RISE to Vote program was introduced three years ago as a part of RISE, a national nonprofit that sets out to educate and empower the sports community on social issues.
"I think what people need to hear and understand is that, yes, the presidential election is important, but your local officials are extremely important because they're the ones that build the structure in your communities," former Giants wide receiver and Super Bowl champion Victor Cruz said in a discussion with current long snapper Casey Kreiter and Erin Casey Pellegrino, the vice president of communications, events and marketing at RISE. "What they do and the laws and things that they pass have a direct effect on what goes on in the communities. … From a proud Giants alum, I know how involved in the community the Giants organization has been for years now. And this is just another added bonus to that."
The partnership started with a conversation among Giants players and coaches during one of their virtual meetings, which became the new normal this offseason as the world grappled with the coronavirus pandemic.
"One common theme that showed up was voting education," Kreiter said, "and kind of pushing people to get out there to vote because I think we pinpointed that whether you think things are going in the right direction in this country or you want change in this country, it starts with voting. We all agreed that we probably didn't know enough about our rights, how to vote, how to get the right information on upcoming elections."
Kreiter said that discussing these important issues via video conferencing was not difficult, but it certainly was different. In fact, the format turned out to be a positive.
"I think it brought a sense of [genuineness] to it," Kreiter said. "You talk to your teammates over a computer and people are maybe a little more open to voice their opinions and things like that and tell stories maybe they wouldn't want to tell face to face. We really learned to do that effectively."
Once they were finally able to meet in person, it only spring-boarded their efforts. RISE hosted a voter registration seminar for the full team during training camp. Then on National Voter Registration Day (Sept. 22), there were stations set up for the team at the Quest Diagnostics Training Center.
"It's been a really incredible experience," said Casey Pellegrino, a former Giants employee in the public relations department. "For me, I started my career 20 years ago this summer with the Giants at their training camp and saw up close and personal early in my career the impact that athletes and organizations can have on their communities and the fans to really drive positive change. We're really in an unprecedented time. We're seeing a social justice movement like we haven't seen in decades, and we're seeing a social justice movement in sports like we've never seen before.
"So while I'm not surprised to see the Giants doing the right thing and leading by example and empowering their players to use the platforms they have, to create that positive change, it's also still really wonderful to see the organization is still doing such great work.
"It has been really, really genuine – from the players to Coach [Joe] Judge. Just the entire organization has been great and really genuine in supporting this mission to get the word out about voting."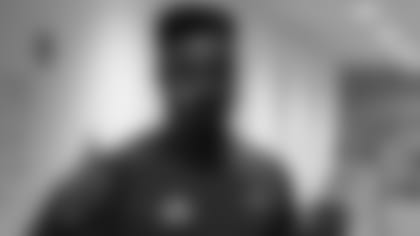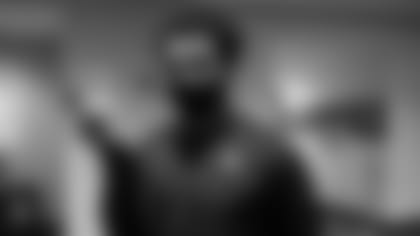 The initiative doesn't begin and end with the Nov. 3 general election.
The Giants created a video in late August to honor National Women's Equality Day and the 100th anniversary of the passage of the 19th Amendment, which gave women the right to vote.
"It was important because it dealt with women's suffrage, and during that time, that was social change that needed to happen," Kreiter said. "And you can relate it to today where we're in a state today in society where social change is important. It's something that needs to happen. RISE helped us educate our group on how there are systemic things going on that are holding certain groups of people back."
As part of the #TogetherBlue campaign, below are the nine local organizations the team has partnered with and their areas of focus:
• United Way of NYC – Partnering with UWNYC's EducateNYC program to support educational equity in Brownsville (Brooklyn)
• Far Rockaway Colts (NYPD) – Teaming up with the Far Rockaway Colts and the NYPD to improve police-community relations and education through football in Queens
• New York City Police Foundation – Partnering to create positive relationships with youth throughout Manhattan
• RISE – Supporting RISE in their mission to increase civic engagement by spreading the word about voter rights, registration and education in Staten Island, N.Y.
• Bronx Defenders – Partnering together to transform how low-income people are represented in the justice system and transforming the system itself
• Eva's Village – Joining forces to personally mentor Eva's clients experiencing poverty and substance use disorders in Paterson, N.J.
• East Orange Mayor's Office – Partnering with the Mayor's office of East Orange, N.J. to support the public schools and families in need
• My Sisters' Place – Partnering with My Sisters' Place and the Mt. Vernon (N.Y.) High School Football team to promote racial equity in education
• Covenant House New Jersey – Joining forces with Covenant House New Jersey located in Newark to support homeless youth through education, employment and financial literacy Giants TV Streaming App
Watch exclusive videos with the GiantsTV app for Apple TV, Roku, and Amazon Fire TV. Also available in the Giants mobile app