EAST RUTHERFORD, N.J. – The Giants today welcomed four players back to practice who had vastly different workloads, but shared the joy of being back on the field with their teammates.
Guard Chris Snee and cornerback Terrell Thomas passed their physicals and practiced for the first time in training camp. They had been on the physically unable to perform list.
Wide receiver Hakeem Nicks and cornerback Corey Webster returned to work after missing time with groin injuries.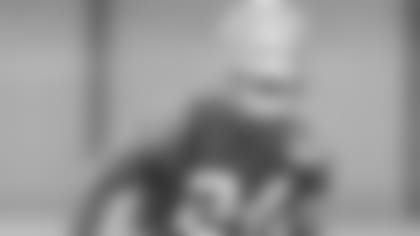 ](http://www.giants.com/photos/photos/Training-Camp-Practice-Photos---806/b8017611-47e8-4277-9893-4a895377fdd3)PHOTOS: Training Camp Practice "It felt good, it felt like I was part of a football team," Snee said. "It's a lonely feeling when you're not even allowed to stretch with your team before practice. So, it was exciting to be out there and I think my teammates like having me out there."
"It felt great to get out there and be with the guys for the first time and run around," Thomas said. "Obviously, I'm a little rusty. I've still got to get my legs under me. The first day is in the books and we'll just keep building off that."
Most of the returnees are working their way back slowly.
"The guys coming off the PUP or even Nicks were very reduced to the number of snaps," coach Tom Coughlin said when asked if he was nervous about the returnees suffering any setbacks. "So as long as they follow through with that, I was fine."
Snee participated in individual drills, but not in the 9-on-7 run drill or the team segments of practice. He will increase his workload as the week progresses.
"He needs work," Coughlin said. "He needs to practice. He needs to be up front with a guy not too far away, react quickly and make all the adjustments. So we all need practice. He's done it and he's done it very well, so he'll come along fast, but he does have to practice like everybody else."
Snee most likely will not play in the Giants' preseason opener Saturday night in Pittsburgh, but he wants to get some game action before the Sept. 8 regular-season opener in Dallas.
"Maybe some guys think they can get away without playing in the preseason, but I wouldn't feel comfortable going into Dallas without having done some reps in this preseason," Snee said. "So that's my expectation and I'm pretty sure that'll be the case.
"There is a plan, just not everyone knows it. But this is smart, to think about it. All the rehab work I was doing, it's never against any resistance, so now you just have to get used to it, pushing guys off the ball. It's smart to do it slowly."
Like Snee, most of Thomas' work was in individual periods; he did take one snap in the 7-on-7 drill. Thomas has been off the field for two years after suffering a torn ACL in both 2011 and 2012. He revealed he was on the PUP list because of a hamstring strain suffered in the conditioning drill on the opening day of camp.
"I think the major thing is to get him on the field, get him practicing, bring him along accordingly, and then let him indicate or show us," Coughlin said. "He's been an outstanding football player. We think he can be again. Of course, we've got to get him on the field. So this is a good start. It'll be slow, but we'll get to that point."
Thomas admitted he was a bit nervous prior to practice, but it dissipated soon after he took the field.
"Honestly, after indo (individual), the nervousness went away," he said. "When I did press release, I wasn't nervous; I stood there, got my hands on them. That's the biggest thing – doing everything by yourself and now you're actually going against somebody. It was good, I felt a little rusty. Obviously, I want to be at my best. We've got a lot of work to do."
Thomas said he won't play vs. the Steelers but would like to get some snaps in the preseason. But he won't consider that, or the opportunity to play in Dallas, as a milestone.
"A milestone is at the end of the season playing in the Super Bowl," Thomas said. "Playing Week 1, Week 2, Week 8 is an accomplishment but I want to continue my career and play several more years after this."
Nicks participated in all drills, but took just a few snaps in most of them.
"I would have liked to have done more, but I'm going to stick to what they want me to do right now," Nicks said. "I felt good. I have got to keep going up from here. The reps they've got me doing right now is really not too much, so I've just got to keep on working as more and more gets thrown on me. Take it in stride."
Webster had the biggest workload of the returnees, taking most of the snaps at his familiar left cornerback spot.
"It feels great to be back." Webster said. "You never want to be on the sidelines watching your teammates go to work. So I feel great, I had a great time being out there today with my teammates, fighting with them. Injury felt good and I'll just start getting my way back into it.
"We've been working the first couple of days, everybody's been running to the ball, getting themselves in shape. And I had a great offseason working out, so it's not hard if you have a little tweak or something like a soft tissue injury, to correct it and get right back out there and pick up where you left off."
*James Brewer, who had played first-team right guard in Snee's absence, was "dinged," according to Coughlin. So Brandon Mosley took the snaps with both the first and second teams.
*Tight end Larry Donnell rolled his ankle. "He'll probably be okay," Coughlin said.
*Running back Ryan Torain was slow to get up after a collision with safety Ryan Mundy.
"I don't know really what happened to Torain," Coughlin said. "He got knocked off balance, he fell to the ground, he was kind of slow to get back, so I'm going to have to wait. I'm not sure. Hope he's fine because we want him to play, and Ryan we want running the football."
*First-round draft choice Justin Pugh did some light work on the field and watched practice. He suffered a concussion last week.
"He's feeling better," Coughlin said. "He was out today with his helmet on, and he was running on the side. Hopefully, that's a good sign."
*Cornerbacks Charles James and Laron Scott intercepted Ryan Nassib passes.