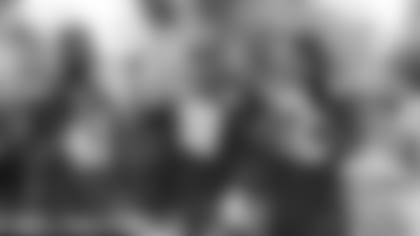 GIANTS TEAM WITH UNITED WAY FOR HOMETOWN HUDDLE EVENT
BY MATT COHEN
For 43 years, the NFL has been a committed partner with United Way, a worldwide nonprofit organization engaged in nearly 1,800 communities fighting for health, education and financial stability in the neighborhoods it supports.
One element of the NFL-United Way partnership is the annual Hometown Huddle, a league-wide day of service during which NFL coaches, players and executives help make an impact in the community.
This season, the Giants participated in the NFL League Office's Hometown Huddle event at Brooklyn Gardens Elementary School in Brownsville, Brooklyn. Cornerbacks Janoris Jenkins, Dominique-Rodgers Cromartie and Donte Deayon visited the school to transform an outdoor learning space, help build a community garden and run a PLAY 60 event for students.
"It's very special," Rodgers-Cromartie said. "Especially when the organization [NFL] gets involved and you see how committed they are to helping the community and giving back to help the kids. It's really a blessing and really important. Anytime I get an event or the Giants have something like this I want to be a part of it, because there's no better feeling than giving back."
"Our garden is about healthy food and health choices," added P.S. 74 Principal Irene Spence. "It's also about knowing people caring about them. So the Giants showing up today means people care."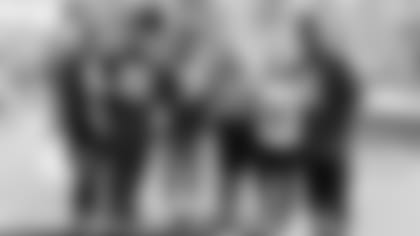 This marked the 18th consecutive year of the Hometown Huddle, and for close to a decade, PLAY 60 has been an integral component of the annual day of service. The league-wide campaign is meant to encourage kids to be active for 60 minutes a day in order to reverse the trend of childhood obesity.
"We're basically teaching them how to catch the ball and how to tuck the ball and run," Jenkins said. "Some of them have been teaching me how to jump rope and they challenge me to lift like five weights."
"It's really exciting," Deayon added. "They don't often get to see professional athletes come out here and play with them and interact with them. They might get a chance to get to a game but actually to be here with them and go through the drills and jump rope is fun and it's exciting."