Fans are encouraged to donate new or gently worn coats/hoodies at Cowboys Game on December 10th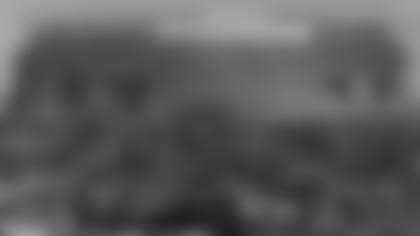 The New York Giants, New York Cares and Hoodies for the Homeless will host their 22nd Annual Coat and Hoodie Drive on Sunday, December 10, 2017, when they take on the Dallas Cowboys at MetLife Stadium. Fans are encouraged to bring their new or gently worn coats/hoodies to any of the New York Cares or Hoodies for the Homeless volunteers located at each gate entrance.
All coats and hoodies collected during the drive will be distributed through two local philanthropic groups; New York Cares, a non-profit organization that meets pressing community needs by mobilizing caring New Yorkers in volunteer service. As well as Hoodies for the Homeless, also a non- profit organization created by the band, Push Method, who are committed to bringing awareness to the issue of homelessness and to inspire community participation through clothing drives at their concerts. The coats and hoodies will be distributed to men, women and children at homeless shelters, community organizations, centers for battered women and agencies serving senior citizens across the metropolitan area.
This is the 22nd Annual Coat and Hoodie Drive. Since 1996, the New York Giants have hosted a coat drive at the stadium, helping to warm thousands of their neighbors throughout the cold winter months. Once again, the Giants ask their friends and fans to join the team as we assist our neighbors in need.
For more information about this event, contact the Community Relations Department of the New York Football Giants at (201) 935-8111.