* * *

RELATED NEWS
Updated Power Rankings
A look at power rankings coming in from outlets across the country...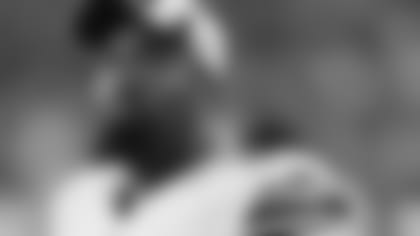 Know Your Opponent: Eagles Roster](http://www.giants.com/photos/photos/Know-Your-Opponent-Philadelphia-Eagles/02f8dfe2-d0e1-4b53-9db4-460c8410d520) DT Mike Patterson
Played in 115 regular-season games for the Philadelphia Eagles, starting 99 of them. He finished with 551 tackles, 16.5 sacks, four forced fumbles and an interception.
DT Cullen Jenkins
Played two seasons with the Eagles. He recorded 112 tackles, 9.5 sacks and one forced fumble.
Cornerbacks coach Peter Giunta
Entered the NFL as the defensive backs coach in Philadelphia from 1991-94.
CB Brandon Hughes
Spent the first 10 games of the 2010 season on the Giants practice squad.
Defensive coordinator Bill Davis
Spent the 2005 season as the Giants' linebackers coach.
Wide receivers coach Bob Bicknell
His brother, Jack Bicknell, Jr., was the assistant offensive line coach for the Giants from 2009-11. GIANTS PHILADELPHIA-AREA CONNECTIONS
T Will Beatty: Attended William Penn High School in York, Pa., where he earned first-team All-County honors on both offense and defense.
QB Ryan Nassib: Played at Malvern (Pa.) Prep, where he earned Super Prep All-Northeast honors in 2007.
RB Da'rel Scott: Attended Plymouth Whitemarsh in Plymouth Meeting, Pa., where he was a four-year letter-winner in football, track and basketball.
LB Mark Herzlich: Earned Associated Press Class AAAA All-State 1st team honors as a senior linebacker at Conestoga (Pa.) High School.
T Justin Pugh: Attended Council Rock South High School in Holland, Pa.
Wide receiver coach Kevin M. Gilbride: Spent three seasons as the wide receivers coach at Temple University.
Offensive assistant Ryan Roeder: Spent time as an offensive graduate assistant at Temple University from 2006-08.
EAGLES NEW YORK/NEW JERSEY-AREA CONNECTIONS
DE Vinny Curry: Played at Neptune (N.J.) High School, where he garnered first-team All-State and All-County honors.
Defensive line coach Jerry Azzinaro: Native of Brooklyn, N.Y.
Assistant special teams coach Matthew Harper: Born in Secaucus, N.J.
Defensive backs coach John Lovett: Began his coaching career at St. Joseph's Regional High School in Montvale, N.J.
Outside linebackers coach Bill McGovern: Attended Bergen Catholic (N.J.) High School and was selected to the Bergen County All-Century Football Team.
Offensive line coach Jeff Stoutland: Native of New York City.