Giants Vice President of Player Evaluation Marc Ross has been dismissed: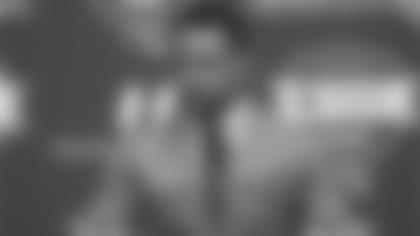 EAST RUTHERFORD, N.J.
–On this first full day on the job, Giants general manager Dave Gettleman today began revamping the franchise's football operations when he dismissed Marc Ross, who had been with the team since 2007.
Ross was completing his fifth season as the Giants' vice president of player evaluation after serving the previous six years as the team's director of college scouting. Ross had been in charge of the Giants' college scouting department and the team's draft. He joined the organization on May 18, 2007 and ran his first organizational draft the next year.
Ross was one of four candidates to interview for the team's general manager position. Gettleman was introduced yesterday as the new GM.
"I worked with Marc when I was with the organization before," said Gettleman. "I have great respect for him and high regard for his work. Clearly, we're going in a different direction, but that doesn't make these kinds of decisions any easier."
During Ross' tenure, the Giants drafted important contributors such as Odell Beckham, Jr., Sterling Shepard, Landon Collins, Jason Pierre-Paul, Ereck Flowers, Justin Pugh, Hakeem Nicks, Weston Richburg and Devon Kennard.
Ross came to the Giants from the Buffalo Bills, for whom he spent three seasons as a national college scout.
Ross' first NFL job was as a public relations training camp intern with the Giants in 1995. After leaving camp, Ross worked in Columbia University's athletics department.
Ross returned to the NFL with the Eagles' personnel department during the club's 1996 training camp. He was the team's eastern regional scout from 1997 until 2000, when, at age 27, he became the NFL's youngest college scouting director.
After seven years with the Eagles' organization, Ross joined the Bills in the spring of 2004 as a national college scout.