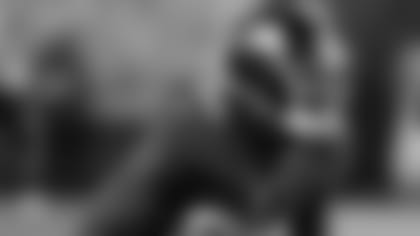 ](http://www.giants.com/media-vault/photo-gallery/D-Line-Depth/31ac9c28-6ac3-4628-a49b-bcb2b3bc1c12)
PHOTOS: Who will step up?
Giants defensive end Jason Pierre-Paul underwent a successful procedure this morning to repair a herniated disc in his lower back. The microdiscetomy was performed by Dr. Robert Watkins at Marina Del Rey Hospital in Marina Del Rey, Calif.
Recovery and rehabilitation is anticipated to be approximately 12 weeks.
"Jason has been experiencing lower back pain that past couple months," said Ronnie Barnes, Giants Sr. Vice President of Medical Services. "He has managed the discomfort with treatment and core strengthening exercises. Last week, he was examined by Drs. Russell Warren and Frank Cammisa at the Hospital for Special Surgery. Both felt this procedure was the most prudent course of action. Dr. Watkins, after examining Jason yesterday, agreed. We expect a full and complete recovery."
"My back has been bothering me for a while, and even last season I played through some back issues," said Pierre-Paul. "The treatment I've been doing has helped manage the issue, but this procedure is going to get me fully healthy and there should be no more pain. I'm going to do everything the doctors tell me to do during my rehab so I can be back playing the game I love at a high level as quickly as possible."