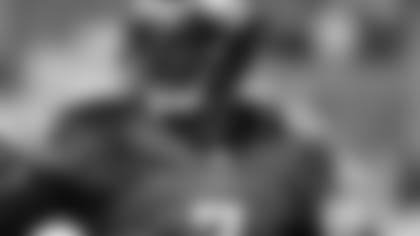 1) Eagles break stalemate.** Prior to Philadelphia's touchdown with 1:53 remaining in the first half, the closest the Eagles had come to the end zone was New York's 44-yard line. On the other side, the farthest any Giants' drive had gone was to Philadelphia's 49. But the Eagles broke through with a drive that began on their own 30 with 6:04 remaining in the second quarter and ended with a Michael Vick passing touchdown to DeSean Jackson for the first points of the game.
2) Hixon heats up offense. It took until the final eight seconds of the first half for the Giants to put any points on the board. Taking over at their own 13 after the Eagles scored a touchdown to go up 7-0, the Giants' offense needed to piece together something with Philadelphia set to receive the ball to start the second half. Eli Manning went right to work with Domenik Hixon, completing three straight passes to the wide receiver for gains of 32, 7, and 10 yards to start the drive. Entering Eagles' territory, Manning then hit Victor Cruz for three straight completions for 30 yards, which led to Lawrence Tynes making a 25-yard field goal before halftime.
3) Eagles' McCoy gets going. In the first half, the Giants held LeSean McCoy to two yards on six rushes. But on Philadelphia's opening drive to start the second half, Michael Vick handed off to McCoy seven times during the nine-play drive (one play was a penalty on the Giants). On second-and-1 at the Eagles' 43, McCoy bounced one outside for 34 yards into Giants' territory. On the next play, he broke another one for 22 yards en route to a 123-yard night on the ground.
4) Manning throws interception in end zone. Sparked by a 53-yard kickoff return by David Wilson and a 30-yard completion to Victor Cruz later in the drive, Eli Manning had his offense finally humming along by the end of the third quarter. But to open the final frame on first down at the Eagles' 10, cornerback Dominique Rodgers-Cromartie intercepted Manning's pass intended for Martellus Bennett in the end zone. The Giants were down 13-10 at that point, and the Eagles made their third field goal of the night on the ensuing drive.
5) Pass interference. Ramses Barden was involved in three pass interference calls on the Giants' final drive, two of which were on the defense. But the third went the other way on second-and-9 with 25 seconds remaining. The penalty moved the ball back 10 yards to the Eagles' 36, where Lawrence Tynes missed a 54-yard field goal attempt two plays later that would have put the Giants ahead by one point with less than 10 seconds remaining.
![](http://www.pjtra.com/t/R0BKSkZKQ0BLRkVESEBISEtERw)