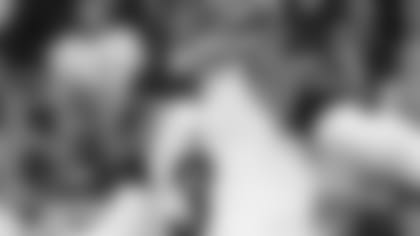 ](http://www.giants.com/media-vault/photo-gallery/Giants-sign-PK-Josh-Brown/094d775b-6c2a-45c7-8561-0c01a0d8c0af)
PHOTOS: JOSH BROWN'S CAREER EAST RUTHERFORD, N.J.** – It is becoming increasingly likely that the Giants will have a new kicker in 2013.
The team today announced the signing of Josh Brown, an 11-year veteran who has played for three teams and scored more than 1,000 points in his NFL career. Brown is the second veteran kicker signed by the Giants this offseason, joining former Dallas Cowboy David Buehler. Jake Rogers, a first-year kicker, is also on the team's roster.
Lawrence Tynes, the Giants' kicker since 2007, is a free agent.
Brown, who turns 34 next month, has played in 148 regular-season games. He has made 231 of 284 field goal attempts (81.3 percent) and 310 of 312 extra point tries for 1,003 points. Brown has kicked a field goal of at least 52 yards in every season but one, including a career-long 58-yarder as a rookie.
In 2012, Brown played four regular-season games and the AFC Wild Card Game for Cincinnati. He signed with the Bengals on Dec. 6, after Mike Nugent suffered an injury. On Dec. 23, Brown kicked a 43-yard field goal with four seconds remaining to defeat the Pittsburgh Steelers and clinch a playoff berth for Cincinnati. He kicked two field goals and an extra point in the Bengals' playoff loss in Houston.
"Josh is an experienced, proven kicker in this league," said General Manager Jerry Reese. "Just like we try to do at every position, we expect great competition for the placekicking job, and that will only make us better."
Brown entered the NFL as the Seattle Seahawks' seventh-round draft choice in 2003, the 222nd overall selection. He scored at least 109 points in each of his first six NFL seasons, five with Seattle and one with St. Louis, where he moved in 2008.
Brown made a career-high 92.0 percent of his field goal attempts (23 of 25) in 2004. The following season, he scored 100 points to help the Seahawks win the NFC championship. Brown's 47-yard field goal accounted for the first points scored in Seattle's loss to Pittsburgh in Super Bowl XL. He scored a career-high 127 points in his final season in Seattle in 2007.
The following year, Brown joined the St. Louis Rams as a free agent. He played four years for the team, including a 125-point season in 2010.
Brown's contract was terminated by the Rams on April 30, 2012. He signed with the Jets on May 2 but was released on Aug. 27. Brown was out of football until he signed with the Bengals.
Brown played college football at the University of Nebraska, where he scored 315 points and was an All-Big 12 first-team selection as a senior in 2002, when he scored 88 points and connected on 14 of 18 field goal attempts.
Brown was born in Tulsa. He played football at Foyil (Okla.) High School, where he played running back and safety and was the team's kicker and punter.
*The Giants also announced they have re-signed running back Ryan Torain, who was signed last Nov. 27 after Andre Brown suffered a fractured fibula. Torain, who is entering his fifth NFL season, saw limited action in two games and did not have a rushing attempt. He previously played for Denver and Washington.