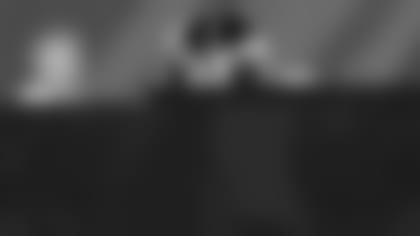 By Chris Wesseling, NFL.com
Around The League has analyzed the NFL's strongest rosters, as well as winners and losers in free agency and the 2013 NFL Draft. Beyond those obvious avenues, there's another way for teams to improve: returning to full health. With that in mind, let's examine the teams that stand to benefit the most from players returning after missing significant action in 2012 because of injuries.
Games missed: Running back Andre Brown (6), defensive tackle Markus Kuhn (6), wide receiver Hakeem Nicks (3), defensive end Justin Tuck (1), quarterback Eli Manning (0)
Analysis: It's not the quantity, it's the quality. Formerly elite players at their respective positions, Nicks and Tuck were liabilities for the majority of last season while battling a steady stream of injuries. Eli never missed a game, but he failed to throw more than one touchdown pass in eight of the final 11 contests amid whispers of a tired arm. Whether it was the upheaval at wide receiver or arm-strength concerns, Eli should bounce back with a strong season in 2013.