EAST RUTHERFORD, N.J.** – Hakeem Nicks' postgame "I can't throw the ball to myself" comment proved to be much ado about nothing. Nicks said after the game Sunday, when he was targeted just once and didn't have a catch.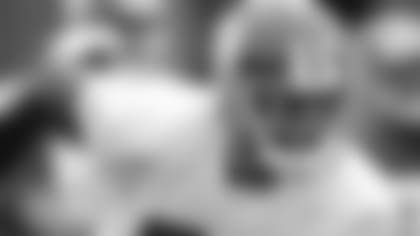 View updated Depth Chart Although the quote could be interpreted as a criticism of Eli Manning, Nicks said it wasn't and Manning never thought it was. Nicks said the comment was taken out of context.
"It definitely was but, you know, that's expected," he said. "At a time like this in the season, you know, it's expected. As long as I know me and my quarterback and me and my team are on the same page, it's all good."
Apparently, they are on the same page.
"We just kind of looked at each other and said, 'Hey, we don't have to talk about this, right?'" Manning said. "Hakeem's one of my great friends and I understand he wasn't saying anything, I never thought he was saying anything, at me or making any jabs. That's Hakeem and he's good and we'll get back on track this week."
Coughlin hadn't had an opportunity speak with Nicks, but didn't seem nearly as concerned about the issue has he had on Monday.
"…A little bit of this has gotten a little out of proportion," Coughlin said. "He didn't mean it that way or intend it that way. I know that it doesn't matter. It's what you say, but there's some evidence to say that he really was trying to be humble and understanding and realizing that he didn't make a contribution."