The Giants won their fourth-straight game on Sunday, improving to 4-6 and working their way into the NFC East race. They still trail Philadelphia (6-5) but can make up ground in the division when they host Dallas (5-5) this week at MetLife Stadium.
NFC East Roundup
Here's how the NFC East division is shaping up after 11 weeks...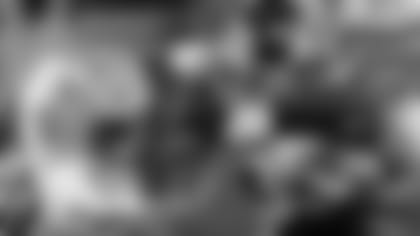 Giants vs. Packers Photo With Week 11 in the books, Giants.com takes a look at power rankings coming in from outlets across the country.
NYG: 17
Movement: Up 8
Comments: "At 4-6, they are making a push to get into the division race. They have to beat the Cowboys this week to stay there." – Pete Prisco
NFC East: No. 11 Eagles (previously 16), No. 12 Cowboys (11), No. 17 Giants (25), No. 27 Redskins (22)
Top 5: Seahawks, Broncos, Chiefs, Saints, Panthers
NYG: 18
Movement: Up 4
Comments: "Yep, Tom Coughlin does his best coaching when on the hot seat." – Mike Florio
NFC East: No. 12 Eagles (15), No. 15 Cowboys (14), No. 18 Giants (22), No. 27 Redskins (24)
Top 5: Seahawks, Broncos, Chiefs, Saints Panthers
NYG: 22
Movement: Up 3
Comments: "With the Packers missing two cornerbacks Sunday, Eli Manning went 17-of-21 for 218 yards and a touchdown targeting wide receivers. Big Blue has won four straight after starting 0-6." - ESPN Stats & Information
NFC East: No. 12 Eagles (14), No. 14 Cowboys (15), No. 22 Giants (25), No. 27 Redskins (23)
Top 5: Broncos, Seahawks, Chiefs, Saints, Panthers
NYG: 16
Movement: Up 1
Comments: "The Giants have won four straight and are only allowing 11.8 points per game during this streak." – Brian Billick
NFC East: No. 12 Eagles (14), No. 14 Cowboys (15), No. 16 Giants (17), No. 26 Redskins (22)
Top 5: Broncos, Seahawks, Chiefs, Saints, Panthers