After their 31-7 loss to the Kansas City Chiefs this past Sunday, the Giants fell to 0-4 on the season with a home game against the Philadelphia Eagles next on the schedule.
---
RELATED NEWS
NFC East Roundup
Take a look to see how the NFC is shaping up after Week 4...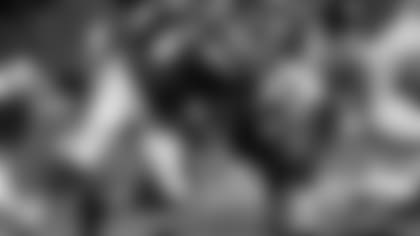 Watch: Locker Room Reactions As far as the NFC East is concerned, Dallas (2-2) remains at the top despite losing last week. Washington was the only team in the division to post a victory in Week 4 and sits at 1-3 along with Philadelphia.
With the fourth week in the books, Giants.com takes a look at power rankings coming in from outlets across the country.
NYG: 28
Movement: Up 1
NFC East: No. 17 Cowboys (previously 11), No. 22 Eagles (20), No. 27 Redskins (28), No. 28 Giants (29)
Top 5: Broncos, Seahawks, Patriots, Saints, Chiefs
NYG: 29
Movement: Down 2
NFC East: No. 21 Cowboys (14), No. 23 Eagles (19), No. 27 Redskins (29), No. 29 Giants (27)
Top 5: Broncos, Seahawks, Saints, Patriots, Chiefs
NYG: 30
Movement: Down 1
NFC East: No. 13 Cowboys (9), No. 25 Eagles (20), No. 26 Redskins (30), No. 30 Giants (29)
Top 5: Broncos, Seahawks, Patriots, Saints, Chiefs
NYG: 30
Movement: Down 1
NFC East: No. 18 Cowboys (15), No. 25 Redskins (27), No. 27 Eagles (23), No. 30 Giants (29)
Top 5: Broncos, Seahawks, Saints, Patriots, Chiefs
NYG: 31
Movement: Down 3
NFC East: No. 18 Cowboys (12), No. 23 Eagles (20), No. 25 Redskins (26), No. 31 Giants (28)
Top 5: Broncos, Seahawks, Patriots, Saints, Chiefs