Please join New York Giants players for a SoulCycle Fundraiser to benefit Pet Rescue.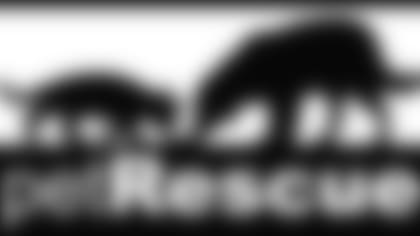 ](https://www.eventbrite.com/e/ny-pet-rescue-soul-cycle-ride-tickets-11302133987) Sign up to ride with Giants players at Soul Cycle Rye Brook (N.Y.) led by Mandy Brooks and break a sweat. Space is limited so reserve your spot early as no walk-in spots are allowed. All donations are tax deductible and will benefit Pet Rescue's new shelter in Harrison, N.Y.
Pet Rescue's mission is to aid homeless, abandoned and neglected cats and dogs, to nurture them in the foster care of volunteers, to provide veterinary care and socialization, and to place them in permanent loving and responsible homes. Pet Rescue also works to decrease the population of homeless dogs and cats through its spay/neuter programs.
If this is your first time riding at SoulCycle, make sure you come to the event at least 15 minutes early to get set up on a bike.
WHAT: NY Pet Rescue SoulCycle Ride with New York Giants
WHEN:
Saturday, May 3, 2014 from 2:00 PM to 3:00 PM (PDT)
WHERE:
Rye Brook, N.Y.
SIGN UP:
CLICK HERE to sign up
Thank you for your support with New York Pet Rescue.