There's a reason coaches say division games are like two regular ones. They have double the importance.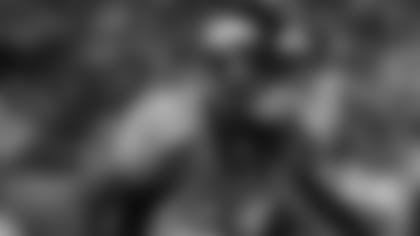 View CB Rodgers-Cromartie Photos](http://www.giants.com/photos/photos/Player-Gallery-CB-Dominique-Rodgers-Cromartie/1104e4c3-b65e-4884-8e44-e9793c31a0b4) It's because beating your closest rivals is the surest path to the postseason. Win and you're in.
Unable to do so since their Super Bowl run in 2011, the Giants have watched the playoffs from home the past two seasons. Meanwhile, Washington claimed the NFC East in 2012, and Philadelphia went from worst-to-first last season.
But the good news for Giants fans is that in their ultra-competitive division, there hasn't been a repeat champion since 2004. While there are countless factors in returning to the top of the mountain, one will be stopping the high-flying passing attacks that permeate the NFC East.
From Dez Bryant to Pierre Garcon and DeSean Jackson, the division is stacked with No. 1 receivers. Now one team has a stockpile.
The Redskins recently acquired Jackson after the former Eagle was released last week following a Pro Bowl season and leading his team in receptions and yards by a healthy margin. That's where this conversation picks up.
The Giants signed their own weapon to combat the Jacksons of the division. He's even a former Eagle himself. His name is Dominique Rodgers-Cromartie, and he could shadow the No. 1 target each week for Big Blue.
So how does Rodgers-Cromartie, who comes over from the defending AFC champion Broncos after campaigns with the Eagles (2011-2012) and Cardinals (2008-2010), stack up?
If he plays like he did in 2013, just fine. His former division, the AFC West, played the NFC East last season, which provides a good basis for comparison.
"In every division you have your teams that hate each other, but I could tell you it's nothing like how New York and Philly and Dallas and Washington are," Rodgers-Cromartie said at the time of his signing. "This is definitely a tough division to play in. You have to be ready."
Provided by Peter Damilatis of Pro Football Focus, below is a breakdown of the new Giants cornerback, who was ranked fifth at his position last season (all numbers are for 2013):
Rodgers-Cromartie vs. NFC East
PHI (Week 4)
DAL (Week 5)
WAS (Week 8)
Targets Against
5
6
7
Completions
2
4
3
1st Downs
2
4
0
Yards
34
110
8
TD
0
2
0
INT
0
0
1
PD
2
0
2
DPI Penalties
0
1
0
PFF Coverage Grade
+1.3
-3.1
+4.6
Rodgers-Cromartie vs. Top NFC East Receivers
Dez Bryant
DeSean Jackson
Pierre Garcon
Targets Against
4
4
5
Completions
2
2
2
1st Downs
2
2
0
Yards
81
34
0
TD
1
0
0
INT
0
0
1
PD
0
1
1
DPI Penalties
1
0
0
Rodgers-Cromartie Overall in 2013
Grade: +13.0
Snaps:  787
Passer Rating Against: 67.8
Completions Against: 30-of-68 targets (44.1 percent)
Coverage Snaps Per Reception: 15.7