Antrel Rolle will be an honoree at the 34th Annual Thurman Munson Awards Dinner on Feb. 4.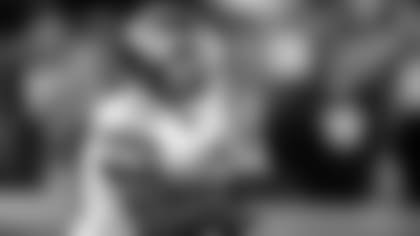 View Michael Eisen's 2013 Standouts](http://www.giants.com/photos/photos/Michael-Eisens-2013-standouts/b7e4799f-797f-4d65-a1af-ccdca5d550cf) Recognizing success on the field of play and philanthropic works off the field, the Thurman Munson Award will be presented to the Giants safety along with fellow recipients David Cone (YES Network), Brett Gardner (New York Yankees), Dillon Gee (New York Mets), Jim Kaat (MLB Network), and Bernard King (NBA All-Star & Hall of Fame).
The awards and dinner pay homage to the late Yankees catcher and captain, Thurman Munson, whose widow, Diana, has been involved since its inception.
Benefitting the AHRC New York City Foundation, the gala has raised more than $12 million for programs that serve local children and adults who have intellectual and developmental disabilities. Nicholas Schorsch (American Realty Capital Properties) and William Kahane (RCS Capital) will be the recipients of the "Corporate Hero" awards.
Giants previously honored include Harry Carson, Karl Nelson, George Martin, Ottis Anderson, Amani Toomer, Kyle Rote, David Tyree, and Tiki Barber.