EAST RUTHERFORD, N.J. – Offensive lineman Justin Pugh, the Giants' first-round draft choice this year, suffered a concussion yesterday when he "took a shot to the head," according to Coughlin. Pugh will be sidelined until he passes concussion protocol tests.
Below is a portion of the transcript from Coach Tom Coughlin's press conference: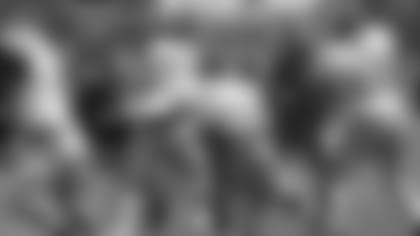 PHOTOS: Training Camp Practice](http://www.giants.com/photos/photos/Giants-Training-Camp-Practice---802/531cce58-8885-456d-9088-04b64ca7ee28) Q: Can you give us an injury update on Webster and Pugh?
A: Webster says he feels pretty good. He did feel a little strain in the groin area, so they're going to do what they have to so that it doesn't turn into something. It's difficult, so he's got some downtime. Pugh took a shot in the head yesterday. He had a headache this morning, so he's going through the (concussion) protocol.
Q: Did they diagnose a concussion?
A: Yes, they did. He'll be out until he passes all the protocol.
Reminder: Sunday's practice is closed to the public because of the International Champions Cup Soccer doubleheader in MetLife Stadium. The players are off on Monday and the team will resume practice on Tuesday at 1:30 p.m.
*Training camp attendance: 1,303 on Tuesday and 1,779 today.
*MSG Network is hosting "Giants Training Camp Live" on Saturday and Sunday at 6 p.m. "Giants Training Camp Live" returns Tuesday, Wednesday and Thursday at 6 p.m. live, and repeated at 7:30 and 11 p.m.