EAST RUTHERFORD, NJ - Chad Jones, the Giants' third-round draft choice, underwent surgery today for injuries suffered in a reported early-morning one-car accident in New Orleans.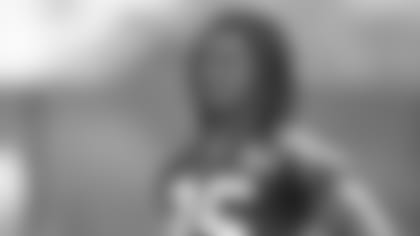 According to published reports, Jones, a safety from LSU, suffered broken bones in his left leg and ankle in the crash and had surgery at the LSU Public Hospital in New Orleans.
The Giants are continuing to gather information on the accident. General manager Jerry Reese and his staff have maintained contact with Jones' family throughout the day and the team's primary concern is for the young man's health and well being.
Jones, 6-2 and 221 pounds, was the 76th overall selection in the April NFL Draft. On June 11, he became the first of the Giants' seven draft choices to sign a contract. Jones was expected to compete for a roster spot as a safety and possibly a returner.
Jones was a two-sport star at LSU, where he became one of two players in NCAA history to win a BCS football championship and a College World Series title, joining teammate Jared Mitchell. He was drafted by the Houston Astros coming out of high school and the Milwaukee Brewers after the Giants selected him.
If you'd like to submit a question or comment to Michael, click here.