EAST RUTHERFORD, NJ - The Giants are searching for a new defensive coordinator after allowing more points this season than they had in 43 years.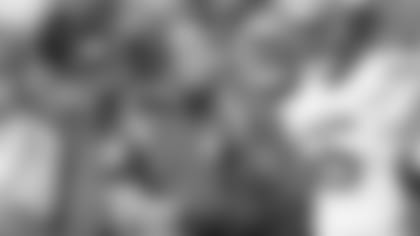 Head coach Tom Coughlin today dismissed Bill Sheridan, whose defense surrendered the bulk of the 427 points given up by the Giants in 2009. That is the third-highest total in the NFL (behind Detroit and St. Louis) and is the second-highest total in franchise history, surpassed only by the 501 points allowed in 1966.
The Giants allowed only 71 points in their 5-0 start, or 14.2 a game. But in their final 11 games, they gave up 356 points, or 32.4 a game, and held just one opponent, the Washington Redskins, under 21 points. The Giants lost eight of those 11 games to finish 8-8. They allowed at least 40 points five times, also the highest total since 1966.
Under Sheridan, a first-year coordinator, the Giants finished tied for 13th in yards allowed, giving up 324.9 a game. The Giants were 14th against the run (110.8) and 15th against the pass (214.1). Their sack total dropped from 42 last season to 32 in 2009.
Sheridan, the Giants¡¯ linebackers coach from 2005-08, was named defensive coordinator on Jan. 19, 2009. He succeeded Steve Spagnuolo, who left after two seasons to become the head coach of the St. Louis Rams.
Whoever succeeds Sheridan will be the Giants¡¯ fourth defensive coordinator under Coughlin. Tim Lewis held the position from 2004-06.