In film review the games are never as good as they seem, nor are they as bad.
After starting the season 0-2, the Giants have to take comfort in the latter.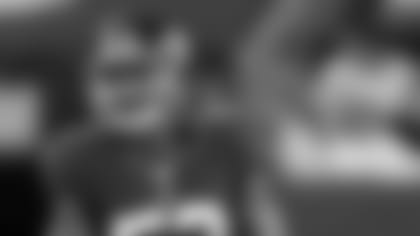 View Game Timeline in Photos The team spent Monday at the Quest Diagnostics Training Center breaking down the 41-23 loss to the Denver Broncos, and Spencer Paysinger, who is two weeks into his starting role at linebacker, saw the potential for a favorable outcome.
You just have to look at the first half when the Giants held Denver to 10 points and zero passing touchdowns from Peyton Manning.
But keying on the perennial All-Pro quarterback proved to be the downfall of the Giants defense. Running back Knowshon Moreno gashed the Giants down the stretch, which then snowballed into 31 points in the second half for the Broncos.
"We felt like the first half they couldn't really do anything against us," said Paysinger, who is playing his most snaps on defense since being a three-year starter for the Oregon Ducks. "We pretty much shut down their key personnel and their 11 personnel. Once they switched over to the run, we just had a hard time getting our adjustments right and getting our minds right for a heavy run type of game because we're so plugged in on 'We're just going to take away the pass as much as possible.'"
Despite the lopsided outcome – and giving up 77 points in the first two weeks – the Giants have limited the big plays against them, which was a major emphasis coming off 2012.
The Giants gave up just two completions of longer than 20 yards to the Broncos offense. In the previous week, Peyton Manning had five different receivers with longs of 20 yards or more, including a 44-yarder and a 78-yarder.
"Coming off last week, I bet people would have bet that they would have had more than that," Paysinger said of Denver's big plays. "Just for that, that's something you can hang your hat on. Defensively, we'll get better against sort of the outside run plays – that kind of hurt us a little bit this game – and just go back to the drawing board and pretty much put up a good game plan for Carolina."