Sports Business Journal names ManningCast Best Innovation of 2021
ESPN's alternate Monday Night Football broadcast featuring Eli and Peyton Manning has been a huge success in its first season.
The Manning brothers have welcomed a star-studded list of guests to the show throughout the season, including Michael Strahan, Phil Mickelson, Bill Parcells, Draymond Green, Tom Brady and Condoleeza Rice, just to name a few.
There is no denying the success of the ManningCast in its inaugural season, and now the broadcast is garnering praise from media outlets across the country.
As SBJ's Ben Fischer writes, the "ManningCast found traction with its audience by fine-tuning a good idea and simply executing it better. Not unlike the early-pandemic 2020 NFL draft, a new format struck gold because of, not in spite of, limitations and compromises that contradict traditional media expectations. As popular and successful quarterbacks, Peyton and Eli have the clout and leverage to work with ESPN on their terms, which led directly to the Zoom format and 10-game-a-year schedule, lending the broadcasts a sense of scarcity."
With that said, here are some of the top moments from the ManningCast.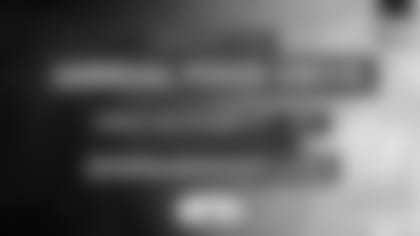 GIANTS FOOD DRIVE
Donate to Food Bank for New York City when shopping online at StopandShop.com