Steve Weatherford has played for both occupants of MetLife Stadium in his career.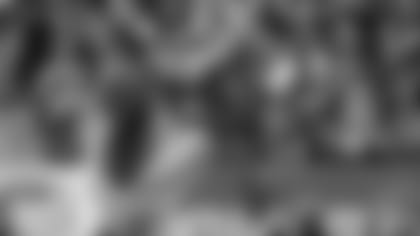 View Michael Eisen's 2013 Standouts That's why it will be extra painful when Super Bowl XLVIII rolls into town next month as his current team, the New York Giants, missed the postseason and a chance to play in the big game at their home stadium.
"It's disappointing because we had high hopes, especially with the Super Bowl being here and as much talent as we had on this team at the beginning of the year," the punter told Giants.com. "But I'm proud of this team because with all the injuries we've gone through, starting the season 0-6 and finishing the season with winning seven of our last 10 games is encouraging."
Weatherford is coming off his third season with the Giants, who asked him to punt a career-high 91 times this year (second-most in the NFL). The eight-year pro, who previously played for the Jets, Jaguars, Chiefs, and Saints, also set career bests in yards (4,721), net yards (3,476), and tied a career-long with a 68-yard punt in Week 12 against Dallas. He also landed 25 inside the 20-yard line.
However, Weatherford filled up another stat line that both he and his coverage team want back. The Giants allowed three punt returns to go for touchdowns this season, which added to the Giants' shortcomings in 2013.
"We didn't take care of the ball as well as we wanted to earlier in the season, and special teams definitely hurt us with punt returns," Weatherford said. "We had three of them this year, and that's something I take pride in -- in the previous seven years in the NFL, I gave up one. To give up three this year was really frustrating because [special teams coordinator] Tom Quinn does such a great job in coaching us up. We fought, and there's a lot of pride on this team. I think starting 0-6 and finishing the way we did says a lot about our locker room, a lot about the leaders."
But it wasn't enough as Weatherford moves into the offseason.
"I'll spend a lot of time with my family," he said. "They've missed me over the last six months, and I haven't been the most pleasant guy to be around. It's been a very mentally taxing season for me. So I'm just daddy day care. I'm looking forward to it."