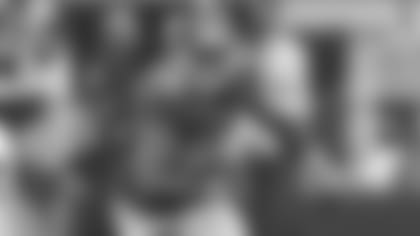 For every road game this season, Giants.com will catch up with a member of the team for a travel Q&A. This week, get to know running back Shane Vereen's travel habits:
Q: What are the must-haves in your carry-on bag when you're flying?
A: IPad, headphones, and hot Cheetos.
Q: What do you like to do on the plane?
A: Watch movies, sleep, or puzzles.
Q: Who's your favorite teammate to sit next to on the plane?
A: Myself. I'm kidding… Actually yeah, I am going to put myself.
A: Who's big? Whoever is a big guy. Snacks.
Q: What's the longest flight you've ever been on?
A: 10 hours. I went from Los Angeles to St. Thomas.
Q: What's your routine when you get to the hotel?
A: Nap and watch college football.
Want more Giants LifeStyle? Click here