EAST RUTHERFORD, NJ - A month ago today, the Giants' season bottomed out.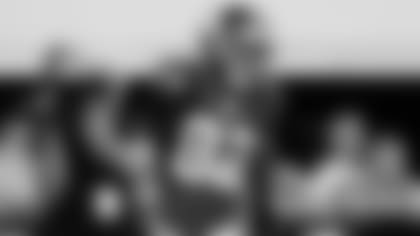 They were shutout in the second half, couldn't make a critical stop and turned the ball over three times in a 29-10 home loss to the Tennessee Titans.
The Giants have since righted the ship, winning four consecutive games, including a scintillating 41-35 triumph last night in Dallas in which they spotted the Cowboys a 20-7 lead before scoring 31 unanswered points. The game got a little closer at the end than the Giants would have preferred, but they left Cowboys Stadium alone atop the NFC East and tied with the Atlanta Falcons for the best record in the conference at 5-2. The defense is ranked second in the NFL, the offense third. The special teams – Dez Bryant's 93-yard punt return and a lackluster return game notwithstanding – have improved.
As they enter their bye week, the Giants are surging and appear well-positioned to make a run at the conference's top postseason seed in the second half of the season. But one aspect of their game that hasn't improved could derail those plans: turnovers. They committed five last night in Dallas, boosting their league-leading total to 21, two more than anyone else in the NFL and eight more than they had the entire 2008 season, when they set an NFL record with only 13.
The victory over the Cowboys was the Giants' first in nine years in which they coughed up the ball at least five times. The turnovers did not derail them during a 4-0 October. But Tom Coughlin and his players know if they don't stop being so generous, their opponents are eventually going to cash in.
"The turnovers are an issue," Coach Tom Coughlin said on a conference call today. "We thought we had that under control, and obviously we didn't."
"A lot of great football is being played by the Giants at times," quarterback Eli Manning said after the game. "It's just streaky. (We got) off to a bad start, then played about as well as we can play. We just have to be patient. There are a lot of good plays out there to be made and we can't force things and make these mistakes. We have to be more careful with the football. We can't afford to have interceptions and turnovers. Those things are going to lose games for us; some of those tight games where things aren't going as smoothly."
The turnover bugaboo hit almost immediately last night. On the third play of the game, Manning's short pass bounced off Steve Smith's hands and was picked off by cornerback Terence Newman, setting up Tony Romo's touchdown pass to Jason Witten. The next pass Manning threw also caromed off his intended receiver – Hakeem Nicks – and was intercepted by safety Gerald Sensabaugh. That turnover led to a field goal and a 10-0 Dallas advantage. Perhaps six of Manning's 11 interceptions this season have hit the intended receiver in the hands before ending up in the defender's hands.
Manning threw a third interception on a third down when the Giants were trying to put the game away in the fourth quarter. That led to Bryant's first touchdown reception and a two-point conversion, which ended the 31-point blitz and sliced the Giants' lead to 38-28.
A fumble by Brandon Jacobs in the second quarter set up another David Buehler field goal, making it 21 Dallas points off Giants turnovers. Ahmad Bradshaw's fourth quarter fumble did not lead to Cowboys' points, because the Giants got the ball back two plays later. But three plays after that, Manning threw his third pick.
The Giants secured the ball when it counted at the end, recovering two onside kicks in the final 3:17 when Dallas was desperately trying to complete an improbable comeback. But the Giants insisted it should never have come down to that.
"We gave them too many breaks," defensive end Justin Tuck said. "We could have won this game running away."
"We did a lot of good things," guard Chris Snee said. "We scored a lot of points and gained a lot of yards. So we said we could move the ball and we could score. But we also said that we are turnover prone. We have to look at both the positive and negative. That's what teams will do when they break us down."
Clearly, this is a trend that needs to be reversed. The Giants' turnover differential of minus-five leaves them tied for 25th in the NFL. For Coughlin, who has always stressed ball protection, the numbers are difficult to look at.
"There isn't any question in my mind that this is a critical factor and we were able to overcome it last night," Coughlin said. "We were most fortunate.
"There are always aspects of the technical part of the game that you need to improve upon. When we're talking about the pass, we protect the passer and allow him to step up into the pocket, step into the throw, and the throw becomes more accurate. Maybe you don't get the tipped ball. Maybe the ball gets caught rather than that. So, you have that aspect of it. The ball security issue with the runner, one of the issues was we ran into the back of our own guy. Somehow, the ball came out. We have done a pretty good job of protecting the ball in traffic. There were a couple of lapses last night and we continue to work technically in the way in which we try to secure the ball for the runner or for the receiver. So you continue to work on that as well. It is an awareness thing and something that no one harps upon more than we do. Quite frankly, we haven't had the return in regard to that. A week ago (when the Giants had no offensive turnovers in a victory over Detroit), we thought that we were really on the right track and yesterday obviously, we were in a position where we have a lot more work to do."
Coughlin has implored his players to be accountable regarding turnovers.
"I think that becomes a very strong positive peer pressure thing when teammates are very aware of what we're trying to accomplish and they support one another in the attempt to do that," Coughlin said. "The guys get the sense that they understand that the extreme high priority is ball security and in order not to let everybody down who has so much invested here, the ball becomes so precious that it must be preserved and it must not end up in the other guy's hands. That's an important aspect of this. I do honestly know that our guys are very much aware of that and feel extremely bad when they, in fact, turn it over. Our game doesn't allow you to get away with it."
Well, they have thus far, as their 5-2 record indicates. But it's a plague that almost certainly must be eradicated if the Giants are to realize their lofty goals.
*Coughlin praised kicker Lawrence Tynes, who tied his career long with a 53-yard field goal, moments after a 43-yarder was nullified by a holding penalty, added a 26-yarder and booted five kickoffs into the end zone, three for touchbacks. So what got into Tynes?
"Well, I made sure that he ate a diet according to exactly the way I described it," Coughlin said, "and I made sure that he drank the potion that I made for him, and it obviously paid off."
More seriously, Coughlin said he had never seen Tynes kick the ball as well.
"He was smooth as silk, too," Coughlin said. "That's the thing that I really wanted to impress on him was how smoothly he struck the ball. Lawrence is a pretty good golfer, but sometimes he tries to just drive it and sometimes the harder you go for it, the less you like the result. I thought he was really smooth last night – didn't bat an eye when he lined up to take the 53-yarder."
*Backup linebacker and special teams player Gerris Wilkinson fractured his left hand in Dallas but returned to the game after the injury was casted.
"That will cause him some issues, just as it caused Richie (Seubert, who broke his hand in training camp) some issues early on. He'll end up playing, I'm sure, with a big cast but it just depends on how much time they'll allow him to have to recover before they allow him to play with a cast on, and that I'm not sure of right now."
*The players will work tomorrow before beginning a four-day break for the bye. The Giants next play on Nov. 7 in Seattle against the Seahawks, who are 4-2 entering their game Sunday in Oakland.