All season long the Giants have been proud to present its fans with the most exclusive, engaging and entertaining content, giveaways, photos, contests, videos and more thorugh our social media channels. Be sure to nominate us in the annual Shorty Awards as the Best Sports Team in Social Media.
In case you missed it, here's a short run down of some of the best from Giants Social Media this season:
9/11 Mosaic: The Giants partenered with Hashtagart, whose patent pending technology allowed Giants fans to share their memories of 9-11 by joining the mosaic via Twitter or Facebook, and their message and profile photo were added instantly to help create the mosaic.
NFC East Badge: The Giants captured the NFC East last week after beating the Cowboys 31-14 in MetLife Stadium. The Giants allowed thier fans to celebrate by downloading and sporting an NFC Playoff Badge on their Twitter and Facebook profile pictures.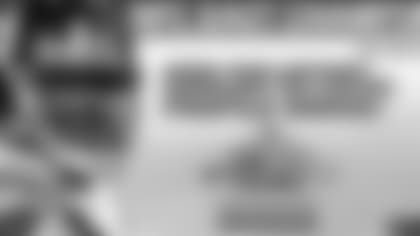 Halloween Costume Selection: Several Giants rookies wore Halloween Costumes to visit a childrens hospital and we let you the fans select which hilarious costumes they would wear on Facebook.