It takes a lot to beat Steve Weatherford in tug-of-war.
But a busload of children worked together to do so over the weekend at the HackensackUMC Fitness & Wellness Center's FitKids Family Fun Day.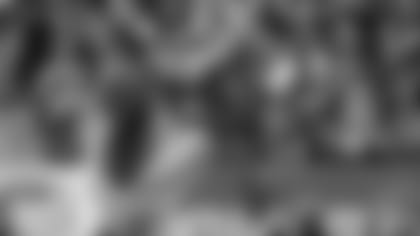 View Photos from FitKids Day](http://www.giants.com/photos/photos/HackensackUMC-FitKids-Fun-Day/5c178ea6-1873-4e69-b09f-3d8dfbfe1bfc) Now the Giants punter wants a rematch.
"It was about 10,000 kids versus myself," Weatherford said. "And we were supposed to start on [the count of] three. They started on two. So I'm wanting a rematch real soon."
Weatherford, who's been known to grace a fitness magazine cover or two, made a special appearance at the Saturday event in Maywood, N.J., teaching families of the community how to live a healthy lifestyle.
"I think it's an important initiative to teach these kids healthy exercise and nutritional habits," said Weatherford, who is coming off his third season with the Giants and eighth overall in the NFL. "For me, it's a surreal feeling because I'm not so far removed from being that kid and looking up to the Giants. And for me to be a role model for them and teach them what it is to be a New York Giant and what it is to be fit is a special opportunity for me and I'm very blessed to be here."
Joined by Big Blue alumni Stephen Baker and Bart Oates, Weatherford led a day of physical activities to launch the "FitKids" program at the center.
"I've been working with the company for about four years now, and this is by far a Taj Mahal of the centers," said Baker, the former wide receiver who helped the Giants win Super Bowl XXV. "The equipment here is state-of-the-art. All of this community can be happy to say that this is their club."
"I think that the Giants' staff, the coaches, and the players want to live a healthier lifestyle," said Oates, the former center and two-time Super Bowl champion with the Giants. "And then [they] also want to share a message with the community and their fans that living a healthy lifestyle is going to have a better quality of life, going to make people happier, and just be better all around. I'm happy to be part of that organization."
The HackensackUMC Fitness & Wellness Powered by the Giants combines medical care with a world-class fitness club. The membership-based club features an expansive fitness floor with state-of-the-art cardio and strength training equipment, salt-water filtered pools, a large variety of group fitness classes, a sports performance training center, luxurious locker rooms with towel service, a day spa, and more.
"We are all about fitness and wellness," said managing partner Leslie Adelman Banks. "This is a wonderful partnership with the Giants and Hackensack, bringing health and wellness to the community…We have hundreds of kids participating in the cycling classes, martial arts, yoga classes, obstacle courses, and soccer dribbles, and they're just having a ball. We have three Super Bowl champs: Stephen Baker, the Touchdown Maker; Bart Oates, No. 65; and everyone knows Steve Weatherford, the king of fitness. He was leading the kids and doing all kinds of different activities with them. It is a ball. We invite everybody down."