EAST RUTHERFORD, NJ - Mario Manningham, the Giants' second-leading receiver, will not practice today because of a concussion he suffered Sunday in the loss to the Tennessee Titans.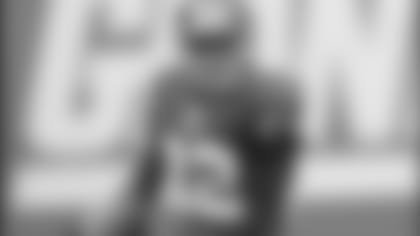 "Late Sunday night he contacted people in the training room," Coach Tom Coughlin said. "He really appeared to be fine Monday when we saw him. We didn't expect there would be any slowdown today in practice – and there was. So hopefully we can do the test again and see how it comes out. We're a little bit surprised that there's an issue here."
Manningham has 14 receptions for a team-high 238 yards and one touchdown, a 54-yarder at Indianapolis.
In Manningham's absence, rookie Victory Cruz will be the third receiver in practice. Ramses Barden will also get more work.
Center Shaun O'Hara, who missed the Titans game because of his ongoing ankle/Achilles issues, remains sidelined and Coughlin s uncertain when he will return.
"I was hoping initially that it was a two-week period, but I'm not sure now what it is," Coughlin said.
Linebacker Keith Bulluck (toe) and defensive tackle Rocky Bernard (back) will also sit out practice today.
"Hopefully, we'll get them both tomorrow," Coughlin said.
Linebackers Chase Blackburn (knee) and Phillip Dillard (hamstring) are also on the early injury list.
*The Giants filled the opening on their practice squad by signing defensive back Michael Coe, who spent more than two months with them in the same capacity last year. He first joined the Giants' practice squad on Sept. 15, 2009 and stayed until he was signed by the Jacksonville Jaguars on Nov. 25. Coe played the last five games of the season on special teams and had one tackle. He also played eight snaps on defense against New England on Dec. 27.
Coe, 6-0, 184, was a fifth-round draft choice by the Indianapolis Colts in 2007, the 173rd overall selection. He played in six games that season as a reserve defensive back and special teamer. Coe had seven defensive tackles and five special teams stops, plus a fumble recovery. He spent the 2008 season on injured reserve after undergoing knee surgery. Coe was waived by the Colts on Sept. 4.
Coe was a two-year starter at Arkansas before transferring as a senior to Alabama State where his father, Charles, was head coach. 
The practice squad position opened yesterday when Michael Johnson was placed on injured reserve and Brian Jackson was promoted to the active roster.