The NFL announced this week the creation of an award to permanently honor the late great Deacon Jones. Beginning this season, and each one beyond, the "Deacon Jones Award" will be presented to the player with the most sacks in the league and featured annually on NFL Honors, the league's primetime awards event held the night before the Super Bowl.
"Deacon Jones was an icon among icons," NFL Commissioner Roger Goodell said. "Even with his fellow Hall of Famers, Deacon Jones held a special status. He was a hard-charging football player and the original sack artist who coined the term. He is warmly regarded by his peers not only as one of the greatest players in NFL history but also for his tremendous influence and sense of humor. This award will ensure that players, coaches, fans and the media will remember the impact that Deacon had on all of us and know that he represents unique qualities deserving of this kind of honor."
Deacon Jones, one of the greatest defenders in NFL history who paved the way for players like Michael Strahan, died on June 3 at the age of 74. He was a fixture at defensive end from 1961-74 with the Rams, Chargers and Redskins, and was inducted into the Pro Football Hall of Fame in 1980.
Thanks to Jones, the sack became an official statistic in 1982, and the Giants' ability to sack quarterbacks has pathed the way to four Lombardi Trophies. Two Giants have led the NFL in sacks for a total of three seasons, including the NFL's single-season record. Giants.com takes a look at who they are and which players would have earned the Deacon Jones Award over the decades: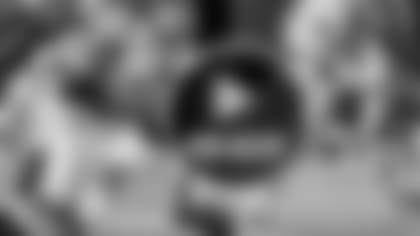 ](http://www.giants.com/media-vault/photo-gallery/NYG-Sack-Leaders/81716da6-cb4e-4426-9a21-1ac6fa50b0a9)