We've known the opponents. We've known the locations. Now we know the dates.
The New York Giants announced their 2020 schedule last week. This year, in addition to the usual NFC East foes, the Giants face the NFC West, AFC North, and same-place finishers from the NFC North (Chicago Bears) and NFC South (Tampa Bay Buccaneers). Opponents are determined by the NFL's scheduling formula, which you can read about below.
But first, how tough is the Giants' 2020 schedule?
If the previous season tells us anything – it seldom does – the Giants have the seventh-easiest schedule based on combined 2019 winning percentages. The Giants' 2020 opponents were 123-132-1 (.482) in 2019. The Baltimore Ravens (.438) have the "easiest" schedule, while the New England Patriots (.537) have the hardest lineup in the league.
Since 1990 – a streak of 30 consecutive seasons – at least four teams have qualified for the playoffs in every season that were not in the postseason the year before. Last year, there were five new playoff teams: Buffalo, Green Bay, Minnesota, San Francisco and Tennessee.
Additionally, two teams won division titles – Green Bay (NFC North) and San Francisco (NFC West) – after missing the playoffs in 2018. At least two teams have won their divisions the season after missing the playoffs in 16 of the past 17 years.
2020 NFL strength of schedule (toughest to easiest):
1. New England Patriots .537
2. New York Jets .533
3. Miami Dolphins .529
4. San Francisco 49ers .527
T-5. Buffalo Bills .525
T-5. Detroit Lions .525
T-5. Atlanta Falcons .525
T-8. Arizona Cardinals .518
T-8. Houston Texans .518
T-10. Minnesota Vikings .516
T-10. Los Angeles Rams .516
12. Denver Broncos .512
T-13. Chicago Bears .509
T-13. Seattle Seahawks .509
15. Green Bay Packers .504
T-16. Tampa Bay Buccaneers .502
T-16. Indianapolis Colts .502
T-18. Kansas City Chiefs .500
T-18. Carolina Panthers .500
20. Tennessee Titans .498
21. Las Vegas Raiders .496
22. Jacksonville Jaguars .494
23. Los Angeles Chargers .492
24. New Orleans Saints .490
25. Philadelphia Eagles .486
26. New York Giants .482
27. Cincinnati Bengals .477
28. Washington Redskins .465
29. Cleveland Browns .461
30. Dallas Cowboys .459
31. Pittsburgh Steelers .457
32. Baltimore Ravens .438
Implemented in 2002 with realignment, the NFL's scheduling formula guarantees that all teams play each other on a regular, rotating basis.
Under the formula, every team plays 16 games as follows:
Home and away against its three division opponents (6 games).
The four teams from another division within its conference on a rotating three-year cycle (4 games).
The four teams from a division in the other conference on a rotating four-year cycle (4 games).
Two intraconference games based on the prior year's standings (2 games).
These games match a first-place team against the first-place teams in the two same-conference divisions the team is not scheduled to play that season. The second-place, third-place and fourth-place teams in a conference are matched in the same way each year.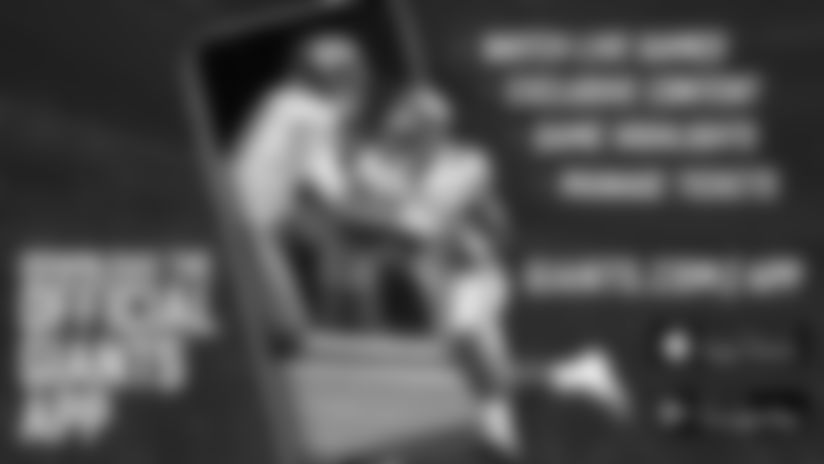 Giants App
Download the Giants' official app for iPhone, iPad and Android devices