EAST RUTHERFORD, N.J. – When he spoke to the media this morning, Giants coach Pat Shurmur said, "There will most likely be a roster move here by the end of the week for us."
They didn't wait that long.
Following their afternoon walkthrough, the Giants announced that running back Jon Hilliman has been signed off their practice squad. He takes the place of wide receiver Russell Shepard, who was placed on injured reserve with a foot injury he suffered Sunday during the Giants' 32-31 defeat of the Buccaneers in Tampa.
The Giants need another running back because Saquon Barkley sprained his right ankle in that game and is sidelined indefinitely. Hilliman joins Wayne Gallman and Eli Penny in the team's backfield.
Hilliman, 6-0 and 226 pounds, is a rookie free agent who was signed on May 2. He led the team with 25 carries and ran for 80 yards and two touchdowns in the preseason.
"Jon Hilliman obviously has done a nice job for us through training camp," Shurmur said. "We have him here because we feel like he's got a chance to be a good player."
Hilliman played four years at Boston College from 2014-2017 before transferring to Rutgers as a redshirt senior in 2018. In five collegiate seasons, had 689 carries for 2,575 yards (3.7-yard avg.) and 32 touchdowns, plus 41 receptions for 247 yards and two touchdowns. In 2018, Hilliman played in 11 games with five starts and rushed for 337 yards and five scores on 83 carries, caught 11 passes for 86 yards, and had three kickoff returns for 51 yards.
Hilliman attended St. Peter's Prep High School, 12 miles from MetLife Stadium.
Shepard is in his seventh NFL season and second with the Giants. He played in each of the first three games and caught three passes for 25 yards, including a six-yarder on the game-winning drive at Tampa Bay.
Giants vs. Redskins Broadcast Info: TV channel, Radio Station and Live Stream.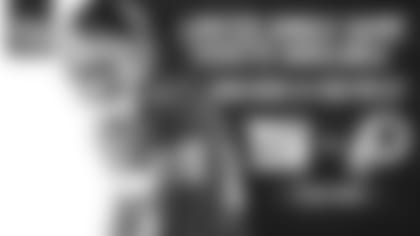 Limited tickets on sale for Giants vs. Redskins
See the Giants take on the Redskins on Sunday, Sept. 29 at 1:00 PM ET