EAST RUTHERFORD, N.J. – Saquon Barkley will not require surgery to repair his injured ankle, nor will he be placed on injured reserve. But the Giants don't know when their star running back will return to action.
Barkley was examined yesterday by Dr. Robert Anderson in Green Bay, Wisc. He saw Dr. Martin O'Malley on Monday, one day after he suffered the first significant injury of his career late in the first half of the Giants' 32-31 victory at Tampa Bay.
"Saquon got his second opinion," coach Pat Shurmur said this morning. "He's obviously consulted with Dr. O'Malley and Dr. Anderson. I guess it's been determined we'll just rehab him and get him ready to go and we'll see how that plays out. Obviously, as coaches, we have a short time horizon, so he won't be available this week (when the Giants host Washington), but we'll just see when he is. I don't want to put any timeframe on how long it will take him to come back."
Asked why, Shurmur said, "Because you never know how long some of these things take."
Which is why the Giants are not placing Barkley on I.R.
"At this point, no, no we're not," Shurmur said.
After starting the first 19 games of his career, Barkley will not be in uniform for the first time on Sunday. He will be replaced in the starting lineup by third-year pro Wayne Gallman.
Barkley is arguably the Giants' most valuable offensive player. In his Rookie of the Year season in 2018, he rushed for 1,307 yards, caught 91 passes, totaled 2,028 scrimmage yards and scored 15 touchdowns. This year, Barkley ran for 237 yards and caught 11 passes in 2½ games before he was hurt when his leg got caught under Buccaneers safety Mike Edwards.
Gallman's career totals are a more modest 682 rushing yards and two touchdowns on 169 carries – 58 since the start of the 2018 season – plus 51 receptions for 306 yards and one score.
"He's not quite as big, so you're not going to quite see him, I would think, lower his shoulder," offensive coordinator Mike Shula said. "Although he will do it, and we've seen him do it like Saquon has at times. Wayne, in my short time with him, has flashed at times where he's really explosive, whether or not it's running the football or receiving the football. It's our job and his job to get him playing fast where he's not thinking and just going as fast as he can because he's fun to watch when he's that way."
Gallman is listed at 216 pounds, or 16 pounds less than Barkley. But that should not change the look of the Giants' offense.
"We are still going to run our stuff," Shula said. "Wayne runs the ball differently than Saquon, but we still have our things that we want to hang our hat on. Then we'll tweak them week to week based on personnel or based on the defense we are playing. We feel like we want to try to have good balance each and every week and do the things that keep you out of long-yardage situations, and then obviously get the ball in the end zone when you get close to the goal line."
In his two seasons with the Giants, Barkley has seven runs and two receptions that gained 50 or more yards. Gallman's longest run has been 24 yards and his longest catch 21 yards, so the Giants might not have the big-play ability at running back they are accustomed to.
"Those things, you just have to look at them as bonus," Shula said. "We've been spoiled over the last year, a little over a year, with Saquon. We have other ways we feel like we can create chunk plays. They might not be 50-yard plays, but if we can get those chunk plays anywhere from, as a run, over 12 yards, we kind of look for those, (and) in the passing game over 18. Those are momentum changing plays and field position changing plays which put you in a positive situation. Not just as an offense but as a team. We're not asking guys to go do anything more than what we're teaching them. We do feel like we've got guys on the field that with the ball in their hands can be explosive. I think we saw some of that in the second half (in Tampa)."
*The same five players who missed practice yesterday sat out again today: linebackers Alec Ogletree (hamstring) and Tae Davis (concussion), defensive tackle Olsen Pierre (knee) and wide receiver Russell Shepard (foot).
*Wide receiver Bennie Fowler (hamstring) was limited.
*Linebacker Lorenzo Carter (elbow) and wideout Cody Latimer (concussion) practiced fully after they were limited yesterday.
Giants vs. Redskins Broadcast Info: TV channel, Radio Station and Live Stream.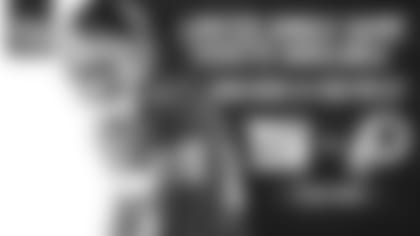 Limited tickets on sale for Giants vs. Redskins
See the Giants take on the Redskins on Sunday, Sept. 29 at 1:00 PM ET