After the Giants picked up their first win last week in Tampa, they will look to get on the board in the NFC East with the 0-3 Redskins coming to MetLife Stadium in Week 4.
"I have a lot of respect for this group," Giants coach Pat Shurmur said. "We split with them last year. It's going to be a challenge for us as they come to play us this Sunday."
Here are three keys to victory for the Giants:
1. Put pressure on Keenum. Redskins quarterback Case Keenum turned the ball over five times on Monday night against the ferocious Bears, who registered nine quarterback hits and four sacks. Keenum had no turnovers through the first two weeks as he was sacked only once in each game. That is not a coincidence. Keenum is 0-9 in his career when defenses sack him at least four times. The Giants, meanwhile, are coming off a four-sack performance in their Week 3 victory over the Buccaneers. Markus Golden accounted for two, while rookies Oshane Ximines and Dexter Lawrence had one apiece.
"If you go by last week's game, I thought we were more disruptive with the pass rush, especially in the second half," Shurmur said. "I thought our edge players last week had their best game. Well, really their best half in terms of getting pressure. That's what you need to have happen. Dexter Lawrence had his best game, which kind of creates pressure on the inside. We'll just continue to get those guys better, and try to put the pressure we need on Case."
2. Find ways to create chunk plays without Barkley. Last week, the Giants rallied around Daniel Jones making his first NFL start. Now they are doing the same with Wayne Gallman, who will make his third career start on Sunday in place of the injured Saquon Barkley. Gallman has just seven carries for 30 yards this season, including a two-yard touchdown near the end of the Giants' Week 1 loss in Dallas.
Offensive coordinator Mike Shula admitted they have been "spoiled" by Barkley, whose 123.1 scrimmage yards per game rank third in the NFL since the start of last season. In that span, Barkley had 39 runs of at least 10 yards.
"We have other ways we feel like we can create chunk plays," Shula said. "They might not be 50-yard plays, but if we can get those chunk plays anywhere from, as a run, over 12 yards, we kind of look for those, (and) in the passing game over 18. Those are momentum-changing plays and field position-changing plays which put you in a positive situation. Not just as an offense but as a team. We're not asking guys to go do anything more than what we're teaching them. We do feel like we've got guys on the field that with the ball in their hands can be explosive. I think we saw some of that in the second half."
Last week's game included a 75-yard catch-and-run score from tight end Evan Engram, in addition to big plays from wide receivers Sterling Shepard (long of 36 yards) and Darius Slayton (46). And then there is Jones, who ran for two touchdowns in his debut and once had a 68-yard run in college.
3. Ball security. The team that takes care of the football tends to win divisional games. While Jones' first outing exceeded many expectations, the wise rookie knows it won't be sustainable if he doesn't limit the turnovers. Jones did not have an interception last week, but he did lose two fumbles. He also lost two in the preseason and one near the end of the Giants' Week 1 loss in Dallas.
"I think these wins, (with) any game in the NFL, and people talk about it all of the time, these games are going to come down to four quarters," Jones said. "Everyone is good in the NFL and you're going to have to compete and try to play a four-quarter game. We weren't perfect, by any stretch, but I thought we competed for four quarters and that's what helped us win."
Giants vs. Redskins Broadcast Info: TV channel, Radio Station and Live Stream.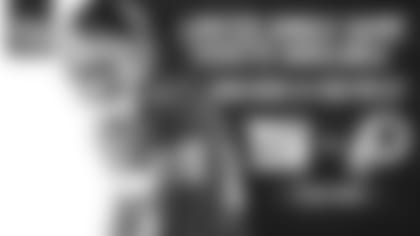 Limited tickets on sale for Giants vs. Redskins
See the Giants take on the Redskins on Sunday, Sept. 29 at 1:00 PM ET