This Sunday, the New York Giants (2-2) have a chance to extend their winning streak to three games. They will try to do so against the Minnesota Vikings (2-2), who have alternated wins and losses heading into the Week 5 matchup at MetLife Stadium.
Here are three keys to victory for the Giants:
1. Don't let the Vikings get Cooking on the ground. Minnesota is one of two teams (San Francisco) that ran more than it passed through four weeks. Part of the reason is that the Vikings jumped out to leads of 28-0 and 21-0 in their two wins and had no need to air it out, but it's also Mike Zimmer's philosophy. Having coached under him for two seasons in Minnesota, Pat Shurmur knows it well.
"This an old-school team," Shurmur said. "They have a progressive mindset, certainly, but they're old school. A lot of what they do there, we try to do here in terms of building our team."
While Dalvin Cook is one yard off the NFL lead in rushing yards and tied for first in rushing touchdowns, there has been a lot of talk this week about Minnesota's passing game. Kirk Cousins has a pair of 1,000-yard receivers in Adam Thielen and Stefon Diggs, but neither has had more than seven catches in a game this season.
"Those guys can win one-on-one matchups when they are choosing to throw the ball," said Shurmur, who coached them. "I don't know about all of that stat stuff, I just know that they are very dangerous."
2. Protect the rookie (and the football). Minnesota's strength is in its defense, which is stacked with Pro Bowlers. The Giants feel they have faced the two pretty good defenses in Daniel Jones' first two starts – Tampa Bay and Washington – but everyone outside the building is saying this will be the rookie quarterback's toughest challenge to date. Outside of Tampa Bay, where NFL sacks leader Shaquil Barrett had four of the Buccaneers' five takedowns in Week 3, the Giants have not allowed more than one sack in a game, including zero last week. Everson Griffen and company will try to change that, so Jones' mobility could come into play.
Running parallel with keeping Jones upright is the need to protect the football, which has been the only blemish on the quarterback's historic start. While both ended in victories, Jones lost two fumbles in his first career start and threw two interceptions his second time out. Minnesota has scored a league-high 34 points off takeaways (40 percent of its total points).
"You try to coach him like you do every other week," offensive coordinator Mike Shula said of Jones. "We all want to be aware of the kind of defense we're facing. They're talented across the board. They have a really good scheme. They feed off of mistakes made by the offense. As most defenses are, they're even better in long yardage. I think the biggest thing, the point of emphasis, is getting the ball out on time, making good decisions, don't think you have to make big plays and don't think you have to win the game on every play."
3. Capitalize on third down and in the red zone. Like Michael Eisen pointed out in his scouting report, the Giants need to take advantage of their opportunities when presented with them. That means in the red zone and on third down, offensively and defensively. The Giants also need to capitalize on playing at MetLife Stadium, where the crowd should be plenty energized. The Vikings are just 12-14-1 away from U.S. Bank Stadium since it opened in 2016. Inside it, they are 20-7.
Giants vs. Vikings Broadcast Info: TV channel, Radio Station and Live Stream.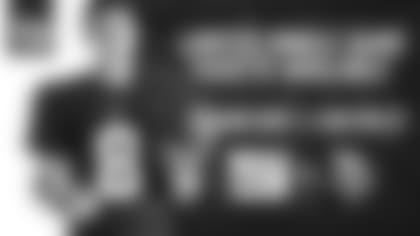 Limited tickets on sale for Giants vs. Vikings
See the Giants take on the Vikings on Sunday, October. 6 at 1:00 PM ET