EAST RUTHERFORD, N.J. – Daniel Jones not only arguably has the best two-game start of any quarterback in Giants history, he ranks favorably among all the other highly-drafted quarterbacks of the last 10 years.
By leading the Giants to victories over Tampa Bay and Washington, Jones became the first Giants quarterback to win his first two starts since Danny Kanell in 1997 and the first rookie to do so since Phil Simms in 1979. According to the Elias Sports Bureau, Jones is the 12th quarterback selected in the first round of the draft since the 1970 merger to win each of his first two starts with both starts coming in their rookie year.
In those two games, Jones completed 46 of 67 passes (68.7%) for 561 yards, three touchdowns and two interceptions. The yardage total is the highest among Giants quarterbacks who began their career in the Super Bowl era, easily topping Kanell's 418 yards. But it is not the highest total by a rookie quarterback this season; Arizona's Kyler Murray threw for 657 games in his first two starts.
Jones' 68.7 completion percentage is the highest by a Giants quarterback in his first two starts in the Super Bowl era. But it is also not the highest this season; Pittsburgh's Mason Rudolph had a 69.1 completion percentage in his first two starts.
Jones is one of the three quarterbacks among the 20 taken within the top 10 selections of their respective drafts since 2010 to win their first two professional starts, joining Philadelphia's Carson Wentz and Kansas City's Patrick Mahomes. Jones tied Sam Bradford and Baker Mayfield for the fourth-highest number of completions, his 561 yards rank fourth, his completion percentage is third (behind Robert Griffin III's 70.9 and Blake Bortles' 69.9) and his three touchdown passes tie him with nine other players for third.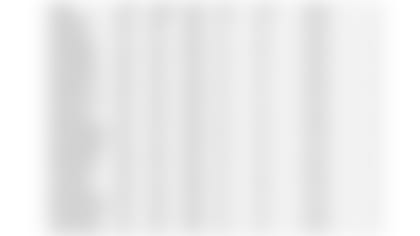 *The two quarterbacks for the majority of the Giants' victory on Sunday were Jones, chosen sixth overall in the 2019 draft, and Dwayne Haskins, the 15th selection who relieved Washington starter Case Keenum. It was the first Giants game in which a rookie quarterback threw a pass for each team since Dec. 18, 2004, when the players were Eli Manning and Pittsburgh's Ben Roethlisberger.
*Jones rushed for 33 yards on Sunday, the highest total by a Giants quarterback since Eli Manning ran for 34 yards at Philadelphia on Nov. 1, 2009. Jones' 16-yard run was the longest by a Giants quarterback since Manning's 18-yarder vs. Atlanta on Sept. 20, 2015.
*With the 22-year-old Jones, the Giants have joined a league-wide trend of playing younger quarterbacks. A total of 52 games this season have featured at least one starting quarterback age 26 or younger, surpassing the 1987 season (48) for the most such games through four weeks of a season in NFL history.
*Keenum completed six passes before leaving the game on Sunday, the fewest by an opposing starting quarterback vs. the Giants since their previous meeting with Washington. On Dec. 9, 2018, Mark Sanchez completed six passes in what proved to be is final NFL appearance before he was benched in favor of Josh Johnson (who hit 11 of 16 passes).
*The Giants are the only NFL team this season to score on every opening offensive possession (three touchdowns and a field goal).
*The Giants' 37 rushing attempts Sunday was their highest total since they ran the ball 44 times on Dec. 31, 2017, also against the Redskins.
*The Giants had 24 first downs to only eight for Washington, the biggest advantage in that statistical category since Sept. 16, 2012, when they had 31 first downs to Tampa Bay's 14.
*The Giants defeated Washington despite committing four turnovers (two interceptions and two fumbles). It was their first victory in a game in which they turned over the ball at least four times since Oct. 25, 2010, when they won at Dallas, 41-35, despite five giveaways. The Giants had last had four-plus turnovers and won by at least 21 points on Nov. 11, 1979, when they beat Atlanta by the same 24-3 score they posted on Sunday. The last NFL team to win despite committing at least four giveaways was the Falcons on Sept. 18, 2014, when four turnovers did nothing to slow them down in a 56-14 rout of Tampa Bay.
*Of course, the Giants balanced their four turnovers with four interceptions of passes thrown by Keenum and Haskins. Since 2010, the Giants are 3-10 when they commit four or more turnovers. But they are 14-1 when they have at least four takeaways.
*The game Sunday was the first involving the Giants in which the two teams combined for at least eight turnovers since Oct. 28, 2012, a 29-24 victory at Dallas, and the first in which each team had at least four turnovers since Sept. 12, 2010, a 31-18 Giants victory over Carolina in the first regular-season game played in MetLife Stadium.
*Sunday's game was the first in which the Giants had at least four turnovers but didn't allow a sack since Nov. 21, 2010 vs. Philadelphia, a 27-17 loss.
*Wide receiver Sterling Shepard has had the Giants' longest run in each of the last two games, 19 yards at Tampa Bay and 23 yards vs. Washington. He is the first wideout to have the team's longest rush in successive games since Chris Calloway did it in three consecutive games from Nov. 13-27, 1994.
*On Sunday, the Giants ended a streak of 109 consecutive games in which they allowed more than three points. Entering Week 4, that was the league's fourth-longest streak behind Tampa Bay (137), the Jets (129) and Pittsburgh (116). The Steelers ended their streak last night in a 27-3 victory against Cincinnati.
*Washington's Quinton Dunbar intercepted two Jones passes on Sunday. It was the Giants' first victory in a game in which an opposing player had two picks since Sept. 12, 2010 – again, the MetLife opener – when Carolina's Charles Godfrey intercepted two Eli Manning passes. The Giants had lost their previous nine games in which an opposing player had two picks.
*The Giants did not allow a point in the second half Sunday, the first time they shut out an opponent in the final two quarters since Dec. 31, 2017, also a home game against the Redskins. In that game, they led at halftime, 15-10, and won, 18-10.
Giants vs. Vikings Broadcast Info: TV channel, Radio Station and Live Stream.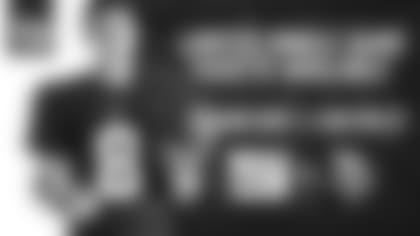 Limited tickets on sale for Giants vs. Vikings
See the Giants take on the Vikings on Sunday, October. 6 at 1:00 PM ET