The NFC East race got a little closer on Sunday, as the four teams within the division went 2-2 in Week 4.
Each week throughout the season, we will take a look at the state of the NFC East and round up the biggest storylines for each team.
Here is what's going on in the NFC East heading into Week 5:
Dallas Cowboys (3-1)
First quarter offensive rankings: 3rd in yards (425.3 per game), 8th in points (26.8 per game)
First quarter defensive rankings: 7th in yards (318.5 per game), 3rd in points (14.0 per game)
*Dallas suffered it first loss of the season on Sunday night, falling to the New Orleans Saints, 12-10.
*After racking up at least 470 yards of total offense in each of their first three games, the Cowboys were held to 257 yards in Week 4.
*Dak Prescott completed 22 of 33 passes for 223 yards, no touchdowns and an interception, finishing with a passer rating of 73.2.
*Ezekiel Elliott could not find any running room against the Saints defense, as he gained 35 yards on 18 carries (1.9-yard avg.) and scored a touchdown. Elliot also added six catches for 30 yards.
*The Cowboys offense was dealt a big blow on its final drive when starting left tackle Tyron Smith injured his ankle. The injury has been diagnosed as an ankle sprain, and a timetable for Smith's return is unclear.
*Dallas looks to get back on track in Week 5 when they welcome the Green Bay Packers (3-1) to AT&T Stadium.
New York Giants (2-2)
First quarter offensive rankings: 6th in yards (403.3 per game), 16th in points (21.8 per game)
First quarter defensive rankings: 25th in yards (389.3 per game), 21st in points (24.3)
*The Giants picked up their first home win of the season on Sunday when they defeated the Washington Redskins, 24-3.
*Making his regular season debut in front of the home crowd, Daniel Jones completed 23 of 31 passes for 225 yards, one touchdown and two interceptions. Jones continued to gain yards on the ground, as well, carrying the ball five times for 33 yards.
*Filling in for the injured Saquon Barkley, Wayne Gallman put together the best performance of his career as he carried the ball 18 times for 63 yards and a touchdown while adding six receptions for 55 yards and another score, making it his first multi-touchdown game in the NFL.
*Sterling Shepard led the way for the Giants' pass-catchers, reeling in seven passes for 76 yards.
*The Giants defense was dominant in Week 4 as the unit racked up four turnovers while allowing only 176 total yards and three points. The 176 yards were the fewest allowed by the Giants defense since 2010.
*Janoris Jenkins finished with two interceptions, while Jabrill Peppers picked off his first pass of the season, which he returned for his first career touchdown.
*Rookie linebacker Ryan Connelly suffered a torn ACL in the second half. Prior to the injury, Connelly registered five total tackles, a sack, a tackle for loss, a pass defended, a QB hit and an interception. Connelly has been placed on injured reserve as the team claimed defensive end Chris Peace off waivers from the Chargers.
*The Giants offense will get a boost this week with wide receiver Golden Tate returning to the team after serving a four-game suspension for violating the NFL's policy on performance-enhancing substances.
*With two consecutive victories, the Giants look to keep the hot streak going in Week 5 as they take on the Minnesota Vikings (2-2) at MetLife Stadium.
Philadelphia Eagles (2-2)
First quarter offensive rankings: 16th in yards (357.8 per game), 7th in points (27.5 per game)
First quarter defensive rankings: 23rd in yards (385.8 per game), 27th in points (26.3 per game)
*The Eagles traveled to Lambeau Field and emerged with a 34-27 victory in a tough battle with the Green Bay Packers on Thursday Night Football.
*Carson Wentz completed 16 of 27 passes for 160 yards and three touchdowns for a passer rating of 113.2.
*Jordan Howard had his best game as an Eagle, gaining 87 yards on 15 carries (5.8-yard avg.) and two touchdowns, and adding three receptions for 28 yards and another touchdown.
*Green Bay had the ball on the Eagles' three-yard line with 28 seconds left when Nigel Bradham intercepted Aaron Rodgers to clinch the win.
*Cornerback Avonte Maddox suffered a scary injury in the final minute of the game and had to be removed from the field via stretcher. Maddox was evaluated at a local hospital and diagnosed with a concussion and a neck injury but was able to travel with the team back to Philadelphia to undergo further testing.
*In addition to Maddox, the Eagles also lost cornerback Sidney Jones to a hamstring injury. With the team short on corners, Philadelphia re-signed veteran Orlando Scandrick, who was with the team in the preseason.
*The Eagles take on the New York Jets (0-3) at Lincoln Financial Field this Sunday.
Washington Redskins (0-4)
First quarter offensive rankings: 28th in yards (296.3 per game), 29th in points (16.5 per game)
First quarter defensive rankings: 28th in yards (399.3 per game), 31st in points (29.5 per game)
*The Redskins remain winless after falling to the Giants, 24-3.
*Veteran Case Keenum started the game for Washington but was pulled midway through the second quarter after going 6-for-11 for 37 yards and an interception. Rookie Dwayne Haskins made his NFL debut when he took over for Keenum, but did not fare much better. Haskins completed 52.9% of his passes (9-for-17) for 107 yards and three interceptions.
*Washington failed to get anything going on the ground against the Giants defense, as Adrian Peterson gained just 28 yards on 11 carries (2.5-yard avg.), while Chris Thompson finished with four yards on four carries.
*The Redskins offense struggled on third downs, converting on only two-of-11 tries.
*Quinton Dunbar was a bright spot for Washington in Week 4, as the veteran corner intercepted two of Daniel Jones' passes.
*Standout rookie receiver Terry McLaurin was inactive due to a hamstring injury.
*Washington looks to pick up its first win of the season in Week 5 in a tough matchup at home against the undefeated New England Patriots (4-0).
Giants vs. Vikings Broadcast Info: TV channel, Radio Station and Live Stream.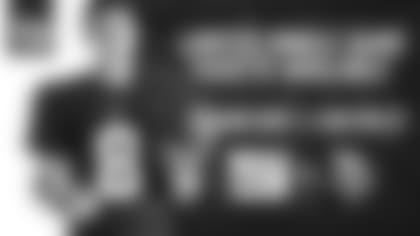 Limited tickets on sale for Giants vs. Vikings
See the Giants take on the Vikings on Sunday, October. 6 at 1:00 PM ET