Antrel Rolle stood up and delivered a message to his team on Monday inside the auditorium at the Quest Diagnostics Training Center.
Today he hit the radio waves and had something more to say to the fans.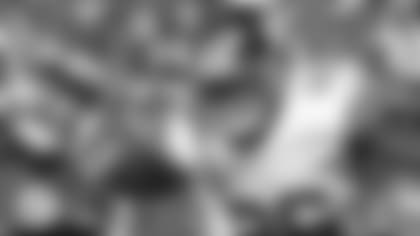 Know Your Opponent: Eagles Roster The safety and one of the five team captains is urging everyone – his teammates, the organization, the fans – to believe when the Giants take their home field on Sunday against the rival Philadelphia Eagles.
The Giants, who fell to 0-4 this past weekend, need every spark they can get.
"Our fans are great," Rolle said on his weekly WFAN radio spot. "They help us out tremendously whether they know it or not – just the excitement in the stands. We want them to scream even louder, just give us any edge right now at this point that can help us out. First and foremost, we have to believe. We have to believe that we can win. That's going to take care of a lot of things."
Rolle admitted that although the team hasn't "given them anything to believe in thus far," they still need to have faith.
That was along the lines of what he said in yesterday's team meeting, when he asked Tom Coughlin if he could speak after the head coach.
"My message was just clearly on believing, just having that faith and believing that we can win," Rolle told "Joe & Evan" earlier in the radio interview. "Being 0-4, it can do a lot of things to your mind. It does things to my mind. I'm extremely strong-minded, but at the same time, I'm human. So it does mess with your mind a little bit. It does kind of mess with your confidence. It has you second-guessing a lot of things – are we really that good or what's going on? It makes you second-guess a whole lot of things.
"But at that point in time, that's when you have to train your mind. You have to overcome those negative thoughts and just believe. Once you believe, you can win. Once you tell yourself you can do something, then the rest of your body follows. And I think that's just something we need right now within this team, within this organization. It's for everyone to believe in us."