5) Victor Cruz begins the countdown with a long over-the-shoulder catch from Eli Manning, going toe to toe with cornerback Corey Webster.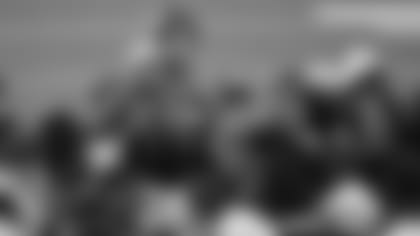 Photos: Training Camp Practice](http://www.giants.com/photos/photos/Training-Camp-Practice-Photos---808/be31ecc6-e29d-4d82-ada6-13dfc67e8f62) 4) Laron Scott ended practice with an interception during the two-minute drill. The cornerback jumped a route and picked off rookie quarterback Ryan Nassib.
3) Hakeem Nicks showed his sideline skills during Thursday's practice, hauling in a pass from Eli Manning for a big gain down the left side.
2) Julian Talley found a lot of green in front of him, and Ryan Nassib took advantage, hooking up with his wide receiver on a deep pass down the left sideline.
1) With the team moved indoors to the field house, second-year cornerback Jayron Hosley made the play of the day on his interception of quarterback David Carr. Hosley was able to wrestle it away from wide receiver Keith Carlos as they both jumped up for the ball.