EAST RUTHERFORD, N.J. – Wayne Gallman is not Saquon Barkley, but he's also not a running back neophyte who has never performed in the spotlight. The three-year veteran has multiple attributes and big-game experience, which makes him well-suited for his new role as the Giants' starting back with Barkley sidelined by a sprained ankle.
Gallman will be the starter and feature back when the Giants host the Washington Redskins on Sunday. If you think the job or the moment is too big for him, you are unfamiliar with Wayne Gallman.
"It's not so big because I have been preparing for three years for it," Gallman said today. "I was with Shane (Vereen) and Orleans (Darkwa, as a rookie two years ago) and we split time together. Last year was big for me, a big learning experience, learning my role in the offense behind Saquon. Now, just taking what I've learned, I get to go out there and run the ball a couple times.
"I view it as a big opportunity, an opportunity I've had since I came into the league. It's unfortunate for my brother to go out, but this is what I've prepared for, this is what I have been preparing for, so I'm ready for it."
Gallman believes he has been for a long time. He started 37 games for Clemson's powerhouse program, including all 15 in his junior (and last) season in 2016, when he the rushed for 1,133 yards and 17 touchdowns for the Tigers' national championship team. He ran for 131 yards and two scores in Clemson's two playoff games. Having succeeded on college football's biggest stage, Gallman will not be nervous starting a Week 4 regular season game.
"Exactly," he said. "I'm good."
The Giants selected him on the fourth round of the 2017 NFL Draft. As a rookie, he played in 13 games with one start and finished second on the team with 111 carries and 476 yards and also caught 34 passes. Barkley arrived last year, rushed for 1,307 yards and was named NFL Offensive Rookie of the Year. Gallman, despite playing in two more games than he did as a rookie, saw his numbers drop to 51 rushing attempts for 176 yards and 14 catches. The 1,131-yard gap between Barkley and Gallman's rushing totals was the league' biggest differential between a team's first and second ground-gainers.
In the roughly 2½ games this season before he was injured, Barkley had 37 rushing attempts and 11 receptions to Gallman's two and three. Gallman did have five carries for 13 yards in the second half of the Giants' 32-31 victory at Tampa Bay. But he'll be carrying a much heavier load vs. Washington.
In the biggest week of his professional life, the soft-spoken yet engaging Gallman has retained his sense of humor, which he revealed when he was asked what his mindset was knowing he is essentially the Giants' lone back this week.
"I finally get to get some touches," he said, laughing. "That's my mindset. It's all fun and games when it comes down to it. It's another team we have to beat, another rivalry that we have. It's a big game we have to win, so I have to be prepared."
Of course, now that Daniel Jones is playing, Gallman might have to split carries not with another running back, but with the quarterback.
"He might be pulling the ball and running some," Gallman said. "Daniel can run, so that might affect the defense in some way."
Coach Pat Shurmur said today that Barkley will be out "for an extended period," so Gallman has suddenly become one of the Giants' most important offensive players.
"We just keep going," Shurmur said. "We put Wayne Gallman in there, then we get ready to go and get the offense ready to play. That's the reality in this league. It's not cliché, it's not coach speak. But it really is next man up. You don't cancel the games because one of your guys is not there."
Gallman can carry out all the responsibilities Shurmur looks for in a back – run, catch, and protect the quarterback.
"He's kind of a twitchy guy," Shurmur said. "He does a good job of getting it up in the hole. He has good collision balance. He's improved catching the football. He's pretty good with our pass protection. He's a good all-around player, and he's going to be asked to do more."
Gallman's teammates are certain he will produce no matter what he's asked to do.
"I'm very confident in Wayne stepping up," Jones said. "He's done a great job through the season and I know he'll play well. We have full confidence."
"Each and every day, he's coming in and doing everything he can," tight end Evan Engram said. "Even in the games when he gets his opportunity, when they come, he tries to make the most of it. He's a hard runner, he never goes down on the first hit, and he always finds a way to fight for yards. So, I think with his bigger role, his role increasing, he's going to put even more into his preparation. He's a brother of mine. I'm definitely going to be pushing him all week and get him ready for it. I know he will be ready."
After Barkley was injured, he returned to the sideline wearing a big gray boot and using crutches. He wanted to encourage and help his team, particularly the running backs and most notably Gallman.
"He said, 'Go out there and ball. Go do your thing,'" Gallman said. "Because he knows I have it in me as well. We feed off each other. That's what brothers do. He's ready for me to go do my thing."
So is everyone else on the Giants.
*Shurmur said Barkley was getting a second opinion on his sprained right ankle.
"That's typical of what you see these days," Shurmur said. "Most often, guys get second opinions. They're just not as public as this one is."
*With Barkley sidelined, Eli Penny is the only healthy back on the roster besides Gallman. Shurmur was asked if the Giants must add a back before Sunday's game.
"Well, we're going to," he said. "We've got Jon Hilliman on our practice squad. He's getting work at this point. It's like any position. You're constantly looking for what's the best fit. Sometimes it's a short-term answer, and then maybe as we move forward, there might be a longer-term. We'll just have to see."
*Five Giants did not practice today, including Barkley. The others were linebackers Alec Ogletree (hamstring) and Tae Davis (concussion), defensive tackle Olsen Pierre (knee) and wide receiver Russell Shepard (foot).
*Wide receivers Cody Latimer (concussion) and Bennie Fowler (hamstring) and linebacker Lorenzo Carter (elbow) were limited.
Buy tickets to see Daniel Jones' home debut on Sunday, Sept. 29.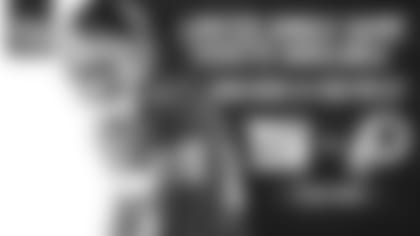 Limited tickets on sale for Giants vs. Redskins
See the Giants take on the Redskins on Sunday, Sept. 29 at 1:00 PM ET