The key to any defense is the coordinator scheming to take advantage of his players' strengths and the players executing that scheme on the field. Talking to Michael Thomas in the locker room after the game, he told me it can take time for a defense to realize its identity and figure out what it takes to be successful.
Beginning with the second half of the Buccaneers game, the Giants have blitzed less frequently and played single high man-to-man coverage less often. The result is fewer chunk plays by opposing offenses that, something that plagued the Giants D in the first 10 quarters of the season.
There were several new additions to the Giants defense this year, both young and veteran, and James Bettcher deserves credit for figuring out how to best utilize them. It will be interesting to see if that success continues against the Vikings and Patriots, both of whom have more weapons than the Redskins.
I think the answer is both. The Redskins' poor third down defense was certainly helpful, but Jones deserves credit for converting three third downs by running on called pass plays. He converted a 3rd and 2 by running with the ball early in the first quarter. In the third quarter, he had running conversions on a 3rd and 11 and 13. On the 3rd and 13, he ran for 16 yards after being contacted by multiple Redskins inside a collapsing pocket.
Jones' ability to run will be a problem for any team wanting to play man-to-man against the Giants on third down. If they do not use their extra linebacker in coverage to spy the quarterback, defensive backs will have their backs turned, which will create running opportunities. Opposing pass rushers will have to be careful to stay in their rush lanes, which might eliminate some stunts and twists up front that can open up lanes for Jones to run.
I realize this isn't a question, but Ryan Connelly deserves mention. As a rookie, he showed good instincts and the ability to run to the ball. He is far from a finished product, but he outperformed his draft slot early in his career. It is a shame we won't be able to see how he develops over the course of his rookie season. That will have to wait until next season.
The Giants elevated Josiah Tauaefa from the practice squad to provide depth at inside linebacker, where David Mayo and Nate Stupar are the only healthy players. Alec Ogletree is trying to return from a hamstring this week, while Tae Davis is working his way back from a concussion. Their participation in practice this week bears watching.
Giants vs. Vikings Broadcast Info: TV channel, Radio Station and Live Stream.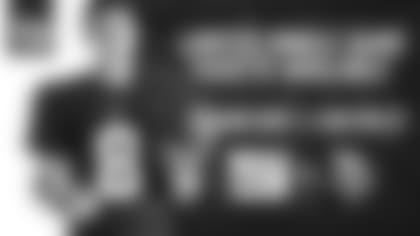 Limited tickets on sale for Giants vs. Vikings
See the Giants take on the Vikings on Sunday, October. 6 at 1:00 PM ET